Schlumberger Limited (SLB) Stock Jumps More Than 2% After Q1 Earnings Beat Street; Oilfield Services Giant To Slash 11K Jobs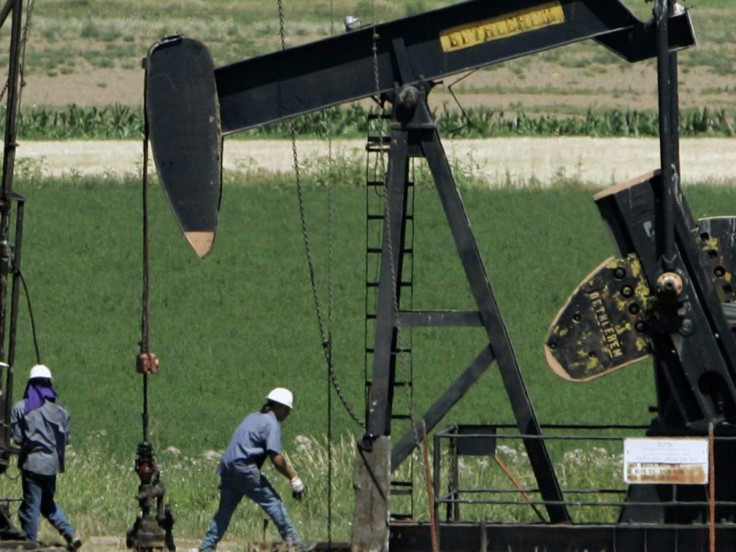 Shares of Schlumberger Limited (NYSE:SLB), the world's largest oil field services company, gained more than 2 percent in extended-hours trading Thursday after the company posted quarterly earnings that beat Wall Street estimates, while revenues came in just short of forecasts.
Schlumberger also outlined plans to cut 11,000 workers, just three months after the company said it would slash 9,000 jobs.
"As a result of the severe fall in activity in North America combined with the impact of lower international activity due to customer budget cuts driven by lower oil prices, Schlumberger took the decision to further reduce its head count ..." the company said in a statement Thursday.
At a total of 20,000 layoffs, Schlumberger now has plans to eliminate roughly 15 percent of its workforce.
Schlumberger cut its capital expenditure guidance this year to $2.5 billion from an earlier estimate of $3 billion, warning that its North American operations would be hardest hit by the plunge in the crude prices.
"I'm a little bit surprised by another round of layoffs from Schlumberger," said Stewart Glickman, analyst at S&P Capital IQ. "It could be an indication that this might take longer to resolve."
Schlumberger's January layoff announcement came after the company announced that profit plunged 82 percent in 2014's final quarter -- in the midst of global oil prices losing more than half of their value between June and January.
Schlumberger could be better positioned than its competitors to handle the sharp decline in energy prices. "Their geographic footprint is more internationally focused, with about a third of revenues from North America, whereas a competitor like Halliburton gets more than half of its revenue from North America," Glickman said.
The report comes as Halliburton Co., the world's second-biggest oil field services company, and Baker Hughes Inc., the world's third-biggest, are scheduled to report quarterly results next week. Halliburton announced in November it is buying Baker Hughes for $34.6 billion.
Shares of Schlumberger have gained more than 7 percent this year, but have fallen more than 8 percent in the last 12 months.
Schlumberger reported first-quarter net income of $975 million, or earnings per share of $76, on revenue of $10.25 billion, compared with a profit of $1.6 billion, or earnings per share of $1.21, on revenue of $11.24 billion in the same year-ago period.
The company issued adjusted earnings, excluding charges associated with head count reduction, of $1.06 a share for the first quarter, topping Wall Street expectations for 94 cents a share. Revenue, however, came in at $10.25 billion, just shy of forecasts of $10.43 billion, according to Thomson Reuters data.
Schlumberger is scheduled to host an earnings call with shareholders at 8 a.m. EDT on Friday.
© Copyright IBTimes 2023. All rights reserved.