Scientists Create Contagious Killer Flu Virus: U.S. Funded Research, Now Wants it to be Kept Secret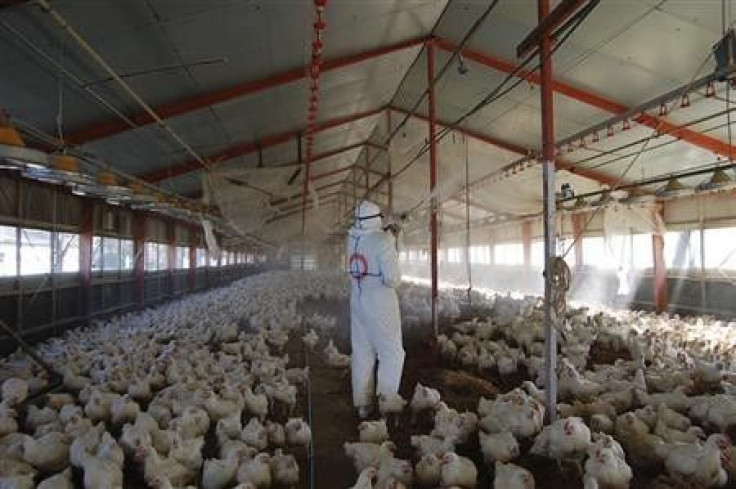 Two teams of researchers, involved in the creation of a modified version of the contagious H5N1 virus (an act funded by the U.S. National Institutes of Health, according to The Independent) have been asked by the administration to withhold key information to prevent potential bio-weapon threats.
The scientific community, however, has been critical of the notice, saying the government ought not to have authorized the research if they did not know how to deal with it. In addition, the scientists said the unprecedented demand to withhold research information came too late as several details had already been shared with hundreds of researchers and governments in open meetings.
The researchers, led by Albert Osterhaus of the Erasmus Medical Centre in the Netherlands and Yoshihiro Kawaoka of the University of Wisconsin, mutated the H5N1 strain of avain flu, which could not be transmitted between humans, to an airborne strain that can be transmitted in coughs and sneezes between laboratory ferrets, the best animal model of human flu. Osterhaus and Kawaoka have submitted manuscripts to journals Science and Nature, respectively.
Meanwhile, the U.S. National Science Advisory Board for Biosecurity (NSABB) said on Tuesday it had been working with the researchers for more than two weeks, to keep details secret.
It's the first time they have seen results where they determined there should be restrictions, Dr. Amy Patterson, Executive Director of the NSABB, told National Journal.
The U.S. government has requested that the journals and scientists refrain from publishing the full details of their work, Professor Paul Keim, Chairman of the NSABB said, If the data and methods are restricted by the authors and journals, it is a voluntary action on their part.
The work should have been reviewed at the national or international level before being performed, and should have been restricted at a national or international level before being performed, Professor Richard Ebright, a virologist at Rutgers University in New Jersey said.
Yet another set of researchers argue the details shouldn't be withheld because that could obstruct attempts to find new vaccines and drugs to combat an infectious form of human H5N1, if it appeared naturally.
© Copyright IBTimes 2023. All rights reserved.