Scottish Independence Voter Turnout Breaks UK Records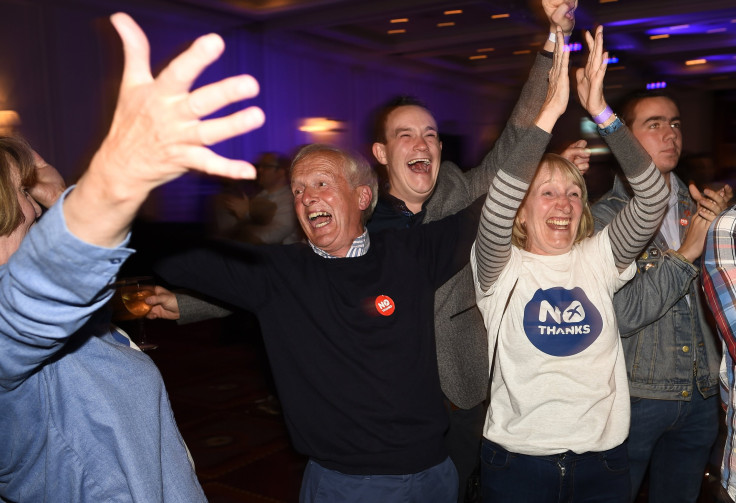 Scotland's vote for independence set a record for turnout in any election held in the United Kingdom since 1918, when all adults were given the right to vote. Thursday's turnout bested the previous record of 83.9 percent in the 1950 U.K. general election.
Turnout for Thursday's referendum was a record 84.5 percent, according to the Guardian. While it's the biggest turnout in the U.K., it's not the largest for any democracy. In New Zealand's 1946 general election, 97.6 percent of registered voters cast a ballot, according to an analysis by the University of Reading.
The referendum's turnout broke several records for Scotland and the U.K., including the highest turnout in a referendum in Scotland (the previous record was 63.6 percent in the 1979 devolution referendum), the highest turnout in any Scotland-wide vote (turnout was 80.9 percent in Scotland for the U.K. general election), and the highest turnout for any referendum in the U.K., besting the 81.1 percent turnout for the 1998 referendum in Northern Ireland in which voters approved the Good Friday Agreement.
The turnout didn't best the 90.9 percent of Maltese voters who cast ballots on Malta joining the European Union in 2003. That turnout figure is still the largest in any European referendum since 1970.
© Copyright IBTimes 2023. All rights reserved.