Sean Parker Tweets About OWS, Complains About Life in the 1 Percent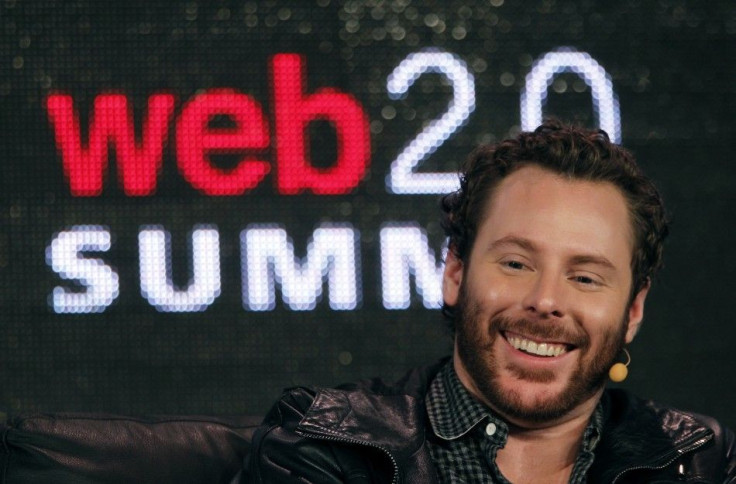 Sean Parker says that life in the one percent ain't so easy.
Gawker reported that Parker (@sparker) tweeted on Oct. 26: You guys are really attacking me for being the 1%? I was broke and couch surfing just a few years ago.
Followed by I have a whole new set of problems to deal with now: security, extortion attempts, kidnapping threats, death threats, etc. Life better b4?
Apparently the OWS protesters do not understand how difficult life as a billionaire can be.
The former president of Facebook is worth $2.1 billion. He also rents a $45,000 per month three-floor, six-bedroom mansion called the Bacchus House in Greenwich Village, NY.
In a Vanity Fair article, writer David Kirkpatrick describes Parker as A lover of the good life, Parker maintains a collection of elegant white shoes, a closetful of Tom Ford suits, and a $100,000 Tesla electric sports car he never quite seems to have time to drive. He divides his nights between a San Francisco apartment and a palatial (rented) New York town house. Among its many amenities: a full, mowed lawn on a patio on the third of its five floors.
In the past, Parker has told the San Francisco Bay Guardian that he pays far too little in taxes. Maybe this aligns him more with the OWS 99 percent?
I believe strongly in higher taxes, in particular for the wealthy and super wealthy, he wrote. I think capital gains rates are much too low and should be increased both at a state and federal level. I am paying far too little in taxes at the moment, in particular on capital gains which should have been increased after the Bush era.
After Parker's two tweets describing the bane of being part of the one percent, he followed it up with another tweet saying he plans on giving his fortune away over time.
That time apparently is no time soon.
Meanwhile, Ryan Tate of Gawker writes, In the meantime he and his future trophy wife are forced to keep throwing blowout parties which, I mean, don't even get Sean Parker started on what a pain those are. When are those bongo playing hippies in Zuccotti Park going to occupy the people who bother Sean Parker?
Oh the plight.
© Copyright IBTimes 2023. All rights reserved.