Sean Payton Suspended For A Year, Team Fined $500,000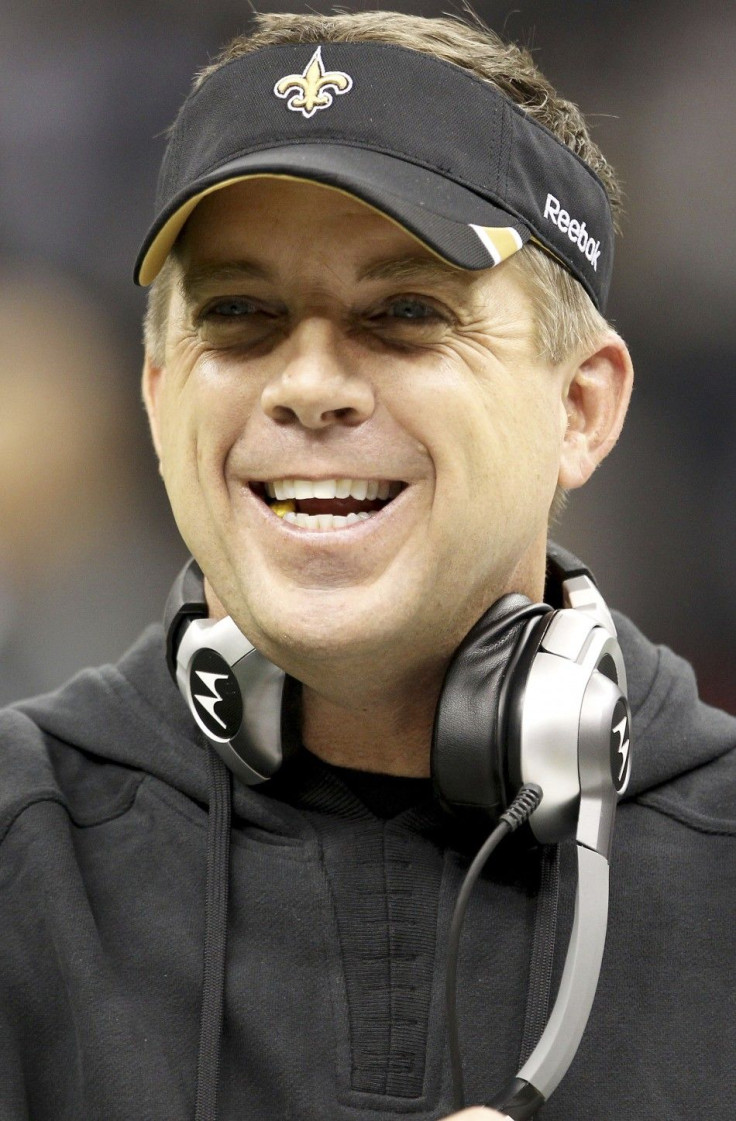 New Orleans Saints head coach Sean Payton has been suspended for a year without pay for his involvement in the team's bounty program, the NFL announced Wednesday. The team was also fined $500,000 and will have to forfeit its second-round picks in the 2012 and 2013 NFL Drafts.
Payton's suspension is effective April 1. Moreover, Saints assistant head coach Joe Vitt has also placed on suspension without pay for the first six games. Saints general manager, Mickey Loomis, has been suspended for eight games while former defensive coordinator, Gregg Williams, is on indefinite suspension.
The NFL's website noted that Williams' status will be reviewed by league commissioner Roger Goodell after the 2012 season ends, at which point a decision will be made as to whether to reinstate Williams.
The league is still reviewing individual players' involvement in the program. They will announce any discipline for the nearly two dozen players at a later time, the website stated.
Bounty programs have no place in our game, Goodell said a release. They are incompatible with our efforts to promote sportsmanship, fair play, and player safety.
Reports are that investigations revealed that Saints players got $1,500 for a knockout hit and $1,000 for a cart-off hit. Payouts doubled or tripled during the team's three playoff appearances, according to NFL.com.
© Copyright IBTimes 2023. All rights reserved.