SEC Appeals Judge's Scathing Rejection of $285 Million Citigroup Settlement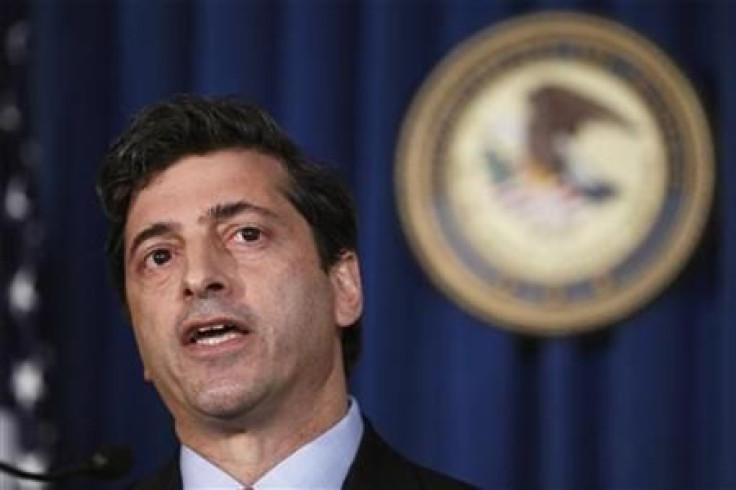 The Securities and Exchange Commission said Thursday that it is seeking an appeals court to review a federal judge's decision to reject a $285 million settlement of a securities fraud suit against Citigroup, saying the court committed a "legal error" in rebuffing a deal for failing to prove its allegations.
The SEC appealed U.S. District Court Judge Jed S. Rakoff's November decision to the Second Circuit Court of Appeals. Rakoff, based in Manhattan's Southern District of New York, had rebuked the SEC in an opinion for securing a $285 million settlement without getting Citigroup to admit wrongdoing.
Rakoff had said such deals are viewed as the "cost of doing business" and lack any "indication of where the real truth lies." The judge said he had to reject a deal that did not serve the public interest and ordered the parties to prepare for a July 16 trial.
Robert Khuzami, the SEC's director of the enforcement division, said Thursday that Rakoff was incorrect in requiring an admission of facts as a prerequisite for approving a settlement.
"We believe the district court committed legal error by announcing a new and unprecedented standard," Khuzami said in a statement. "The court's new standard is at odds with decades of court decisions that have upheld similar settlements by federal and state agencies across the country."
Appealing the judge's order may be risky for the SEC, as a Second Circuit ruling that affirms Rakoff's decision would be viewed as setting a precedent for other federal judges with pending settlements before their court.
Before Rakoff made headlines for his opinion in the Citigroup settlement, he had issued a similarly scathing 2009 opinion in which he refused to sign off on a $33 million deal with Bank of America regarding its acquisition of Merrill Lynch.
Both Rakoff and Khuzami have defended their actions as ways to benefit burned investors.
For Rakoff, he said a failure to establish facts beyond "mere allegations" would give investors information necessary to launch private litigation toward recovering their share of the $700 million lost when the fund defaulted.
Khuzami, however, said the SEC's practice of obtaining settlements that allow companies to neither admit fault or wrongdoing recoup money for investors without years of litigation and the "twin risks" of losing a case or recovering less than the proposed settlement.
"Settling on favorable terms even without an admission serves investors," Khuzami said. "In contrast, the new standard adopted by the court could in practical terms press the SEC to trial in many more instances, likely resulting in fewer cases overall and less money being returned to investors."
The SEC's case against Citigroup's U.S. broker-dealer subsidiary focused on a billion-dollar fund created to dump "some dubious assets on misinformed investors," Rakoff said in recounting the agency's allegations. These assets were described as being hand-picked by an independent investment adviser, according to the SEC. Citigroup was also accused of using the fund to bet against investors.
"In the event the case is tried, we would present substantial factual and legal defenses to the charges," Citigroup said in a statement.
© Copyright IBTimes 2023. All rights reserved.