'Secret Garden' Coloring Book Outsells Harper Lee As Adults Seek 'Digital Detox'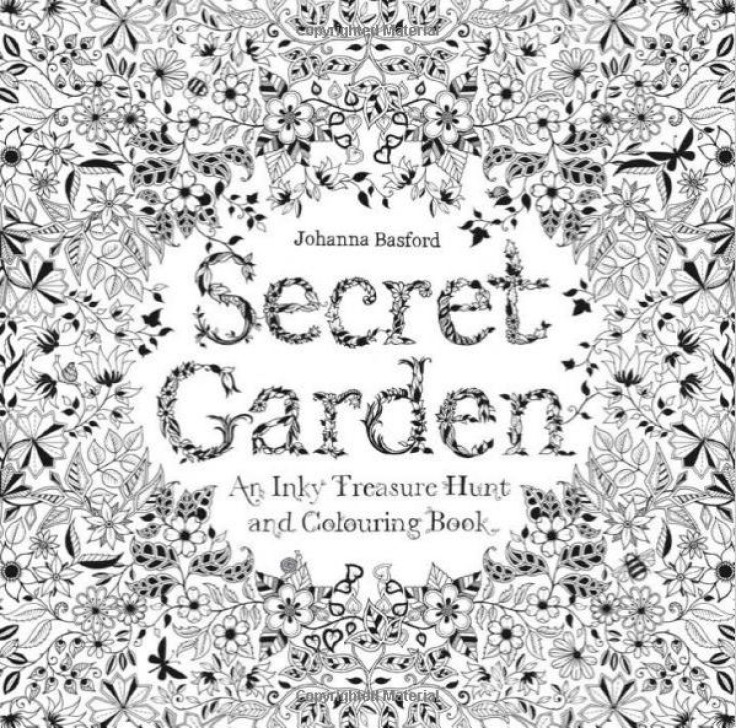 With all the hype surrounding Harper Lee's "Go Set a Watchman," it might be a surprise that the book that is outselling it on Amazon is an adult coloring book: Johanna Basford's "Secret Garden: An Inky Treasure Hunt and Coloring Book."
Basford, a Scottish illustrator, filled "Secret Garden" with intricate black-and-white drawings of birds, flowers and other images of nature, and has sold 1.4 million copies in 22 languages since 2013, according to the New York Times. Her newest coloring book, "Enchanted Forest," which came out in February, has already sold 226,000 copies.
In a world in which people go on "digital detoxes" and adults regularly agree to put their phones on the dinner table to force engagement with each other, it makes sense that in the place of interacting with a screen is the Luddite, therapeutic childhood pleasure of coloring in a book.
"The first illustration I finished coloring in this book, I actually sent to my mom -- and I'm a grown woman!" wrote one Amazon reviewer. "I can't wait to do more. Get yourself this grown-up coloring book and a set of nice colored pencils. You'll find the process meditative and rewarding."
"I've recently picked up coloring books again while reminiscing on my childhood," wrote another reviewer, "and found it to be an excellent stress-reliever."
In 2011, Basford, then a silk-screen designer in the fashion world, was approached by Laurence King Publishing when they found her work online, reports the New York Times. Although the company wanted her to do a children's coloring book, she suggested an adult coloring book, which was novel at the time. Now the trend for adult coloring books is growing, and the selling point is not just aesthetics and passing the time, but the stress-relieving qualities of coloring.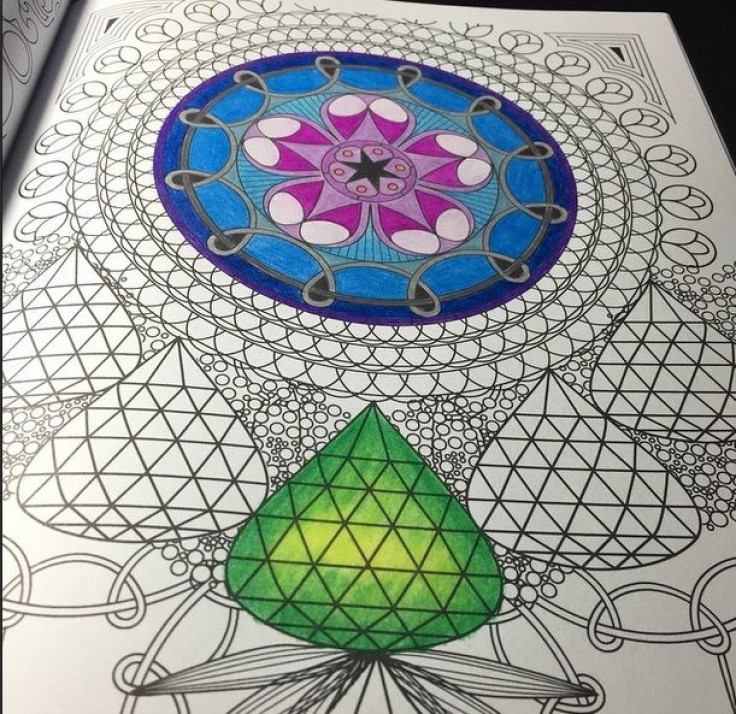 Louise Woollam, a 44-year-old accountant in London, began coloring last year when she lost her sense of smell. "I had an enjoyable hobby as a fragrance writer previously," Woollam told International Business Times. "I've been practicing mindfulness as a way of dealing with the depression that arose from my condition, and these seemed like a nice, creative accompaniment to my other therapies." Although she hasn't used Basford's books -- she uses the "Art Therapy" series featuring the work of Richard Merritt, whose drawings she describes as "very beautiful and very complex" -- the reasons she colors are similar to other adults who use coloring books.
"Unlike other therapies, there is something tangible, and visible, at the end," Woollam said. "I like the complexity of the patterns and the puzzle-solving nature of working out color combinations. I put a lot of the pictures up on Instagram/Twitter, and they're always really popular! I've had lots of conversations about it on social media now, and I think people are getting really interested in starting for themselves, if even a talent-free zone like myself can produce pretty pictures."
© Copyright IBTimes 2023. All rights reserved.