Segway's Acquisition By Chinese Rival Ninebot Shifts Balance In Scooter Market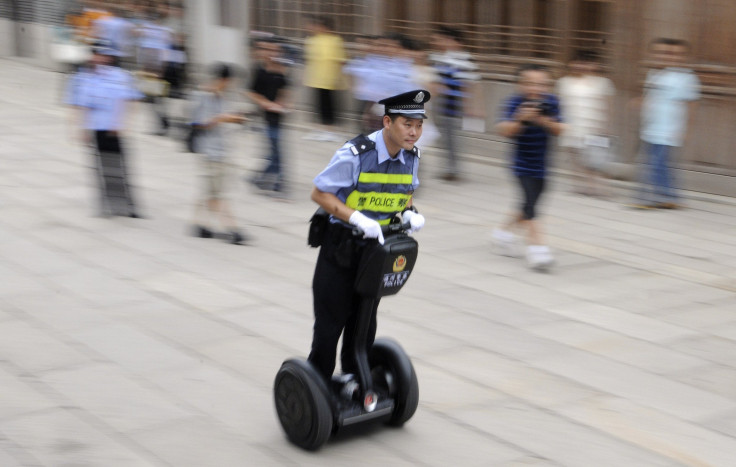 SHANGHAI -- Segway, the inventor of the self-balancing scooter, has been bought by a Chinese rival, Ninebot, which is part-funded by Chinese smartphone company Xiaomi.
Ninebot was launched just three years ago, and has been manufacturing similar products in China -- so similar, in fact, that Segway previously called for a probe into Ninebot, among other companies, for infringing its copyright and patents.
But Ninebot's CEO Gao Lufeng said at a news conference in Beijing that the company would now acquire all of Segway's assets and patents, and regulators in both China and the U.S. had approved the purchase. However he said the company would maintain Segway as a separate brand, according to the Global Times newspaper.
Segway pioneered the product in 2001, and is reported to sell some 10,000 units, worth around $40 million, a year. However it has faced growing competition, particularly from China, where many brands of self-balancing scooters -- often much smaller and cheaper -- are now available.
Ninebot did not announce how much it would pay for Segway, but Gao said his firm had received $80 million in funding ahead of the purchase, from investors including fast-growing Chinese smartphone manufacturer Xiaomi, and U.S.-based venture capital company Sequoia Capital.
Xiaomi's CEO Lei Jun said at the news conference that the deal would help Ninebot to become a global company, and added that the investment was part of Xiaomi's drive to invest in hardware, to create a "device ecosystem" linked by the Internet. Xiaomi has recently linked up with household appliance manufacturer Midea and has also launched its own brand of air purifier.
Neil Shen, a partner in Sequoia Capital, described the purchase as a "display of Chinese self-confidence," adding: "I have long thought Chinese companies should have more courage," according to Reuters.
Locally-made, self-balancing stand-up scooters have become widely used in China over recent years, and can be hired at many tourist sites. They are also used by staff in some Chinese airports and shopping malls, and by police in some pedestrian zones.
However they have also attracted controversy, particularly after some people began using them on roads, in part as a way to beat China's ever-lengthening traffic jams. In December, several Chinese cities including Beijing and Shanghai banned their use on roads, following a number of accidents and complaints. State media quoted officials as saying that their "rapid speed, unstable control and frequent cutting in and out of traffic lanes have become a major threat to orderly and safe traffic flow."
The most famous victim of the technology is Jimi Heselden, a British businessman and philanthropist who bought Segway from its American founder Dean Kamen in 2009. Heselden died the following year after apparently driving his Segway off a cliff into a river near his home in the English county of Yorkshire.
© Copyright IBTimes 2023. All rights reserved.