Self-Driving Car Accident: Google Changes Software After Its Car Hits Bus In California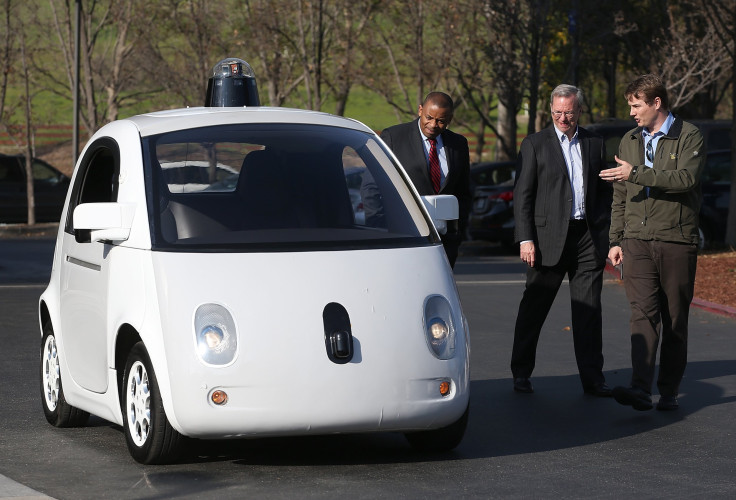 Google Inc. engineers fine-tuned the software of its self-driving cars after a minor accident in California, reports said Monday. A self-driving car being tested by the tech giant hit a public school bus on a Silicon Valley street on Feb. 14, according to California's Department of Motor Vehicles (DMV).
"We clearly bear some responsibility, because if our car hadn't moved, there wouldn't have been a collision. That said, our test driver believed the bus was going to slow or stop to allow us to merge into the traffic, and that there would be sufficient space to do that," Google said in a statement, according to BBC.
No injuries were reported in the crash, a DMV report on which was made public online Monday. If it is established that the self-driving car was to be blamed for the crash, it would be the first time one of Google's SUVs caused an accident in autonomous mode.
The report stated that the self-driving car was trying to get around sandbags on the street when its left front hit the right side of the bus. The test driver of the car, who according to state law, is required to be in the front seat to grab the wheel when needed, thought the bus would give way and did not take control when the collision happened, Google said in the report. The car was driving at 2 miles an hour and the bus was travelling at 15 miles an hour.
Chris Urmson, the head of Google's self-driving car project, told the Associated Press he believed the Lexus was moving before the bus started to pass. "We saw the bus, we tracked the bus, we thought the bus was going to slow down, we started to pull out, there was some momentum involved," Urmson told the AP. He also admitted that Google's car had some responsibility but said it was "not black and white."
The transit agency is investigating the accident and is yet to arrive at conclusions about liability, spokeswoman Stacey Hendler Ross reportedly said. According to the AP, there may not be a legal decision on fault, especially if damage was negligible — as indicated by both sides — and neither Google nor the transit authority pushes the case.
Google cars have been involved in about a dozen accidents in or around Mountain View since starting test on city streets in the spring of 2014. In most cases, the cars were rear-ended and no serious injuries were recorded.
© Copyright IBTimes 2023. All rights reserved.