Selling 'Female Viagra': Agreement With FDA Forces Sprout Pharmaceuticals To Market Its Low Sexual Desire Pill In New Ways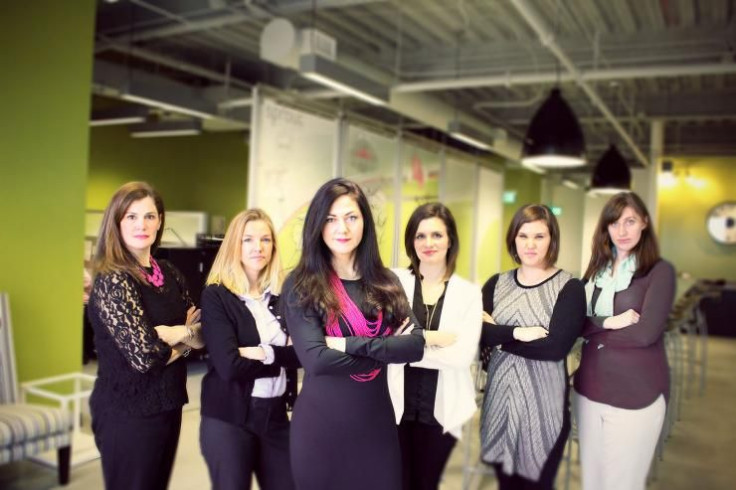 American women who have lost their desire for sex can now walk into a doctor's office and ask for a pink pill called Addyi to resurrect it. But despite all the hype around the drug's market introduction, women won't be bombarded with television, radio, print or digital advertising from the drug's maker for at least 18 months. The company, Sprout Pharmaceuticals, has pledged to postpone all paid advertising for more than a year to temper the U.S. Food and Drug Administration's concerns about the drug's safety.
Sales of Addyi launched nationwide on Saturday. Sprout, based in Raleigh, N.C., said the highly anticipated medicine is meant to help the estimated 16 million American women who suffer from a form of low sexual desire known as hypoactive sexual desire disorder (HSDD). Supporters have applauded the drug's arrival as the dawn of a new era for women's sexual health, and execu`ives at Canadian pharmaceutical giant Valeant Pharmaceuticals found it intriguing enough in August to pay $1 billion for Sprout.
The company's promise to regulators does not prohibit it from getting the word out about Addyi through other popular channels, however, and Sprout's willingness to engage potential customers through social media, interviews with media outlets and key influencers signals the upending of traditional pharmaceutical marketing strategy.
"I think what they're doing is pretty clever, actually," Dan Leinweber, president at a boutique PR firm called Leinweber Associates, said. "This is a much less costly way to get their word out in a much more credible way."
Sprout won FDA approval of Addyi in August after a long and hard fight following two previous rejections. Selling a drug it cannot advertise in a brand new market is the company's next big challenge. Addyi is meant for women who struggle with HSDD, characterized by a sudden loss of sexual desire that cannot be explained by other factors such as anxiety or relationship problems. The drug is similar to an antidepressant in that it adjusts brain chemicals including serotonin that are thought to be associated with sexual drive.
Since Addyi is the first pill to treat any form of low sexual desire, most women don't know that such treatment is available. Viagra was also a brand new drug in a new class of sexual medicine when it debuted in 1998. Since then, Viagra has been one of the most heavily advertised drugs in the world and earned handsome profits for Pfizer. The company spent $232 million on advertising Viagra in 2014 alone. At its peak, Viagra brought in $2 billion in revenue in 2012.
Other pharmaceutical companies are spending more and more on consumer advertising as Sprout holds back. The U.S. and New Zealand remain the only two countries in the Organization for Economic Cooperation and Development (OECD), a coalition of 34 advanced and emerging nations, to permit pharmaceutical companies to advertise medicine to consumers. Globally, drug companies spent $4.53 billion on such advertising efforts in 2014, up 18 percent from the year before.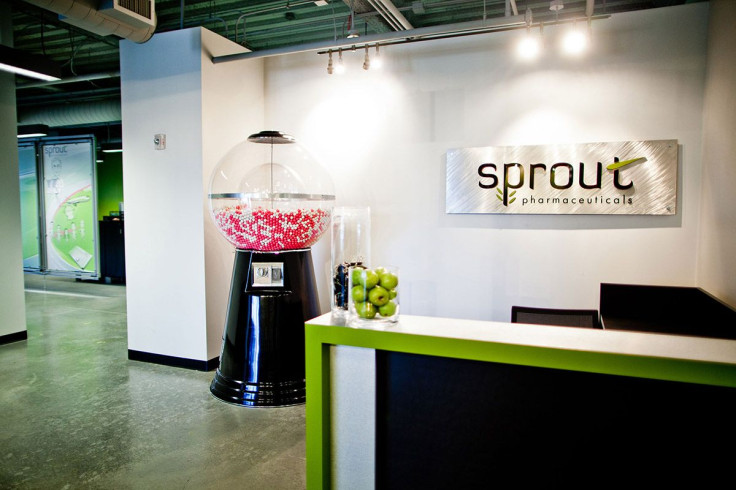 New Age Of Marketing
Sprout can still find creative ways to spread the word about Addyi without relying on traditional media buys. The company has already demonstrated its skill at drumming up grassroots support among potential customers. It sponsors a nonprofit called Even the Score that sent women to testify before the FDA and accuse the agency of sexism for failing to give Addyi a green light after approving drugs to treat common sexual problems in men such as erectile dysfunction.
Sprout will continue to promote Addyi through partnerships with groups such as Even the Score, though the group is careful to say it does not support one treatment over another. A day before the drug's first sales, Even the Score posted a flashback photo of women who spoke out in support of the drug to its Facebook page. It also published a YouTube video that does not mention Addyi by name but mimics a Viagra advertisement soon after the new drug's approval.
Leinweber also says granting interviews to major media outlets over the course of the next 18 months could help the company spread the message about Addyi without spending a penny on radio or television ads.
"It'll get people talking about the brand, not just consumers but key influencers like physicians and people who would prescribe it," he said. "In effect, this sort of online word of mouth will effectively function as nonpaid advertising and drive traffic to their website and then stimulate customer engagement and sentiment with Addyi."
Sprout CEO Cindy Whitehead appeared on many morning shows and news broadcasts in the days after Addyi's approval in August. Sprout also maintains a website for the drug and runs several social media accounts though there was no mention of Addyi's launch on the company's Facebook page or sparingly used Twitter account.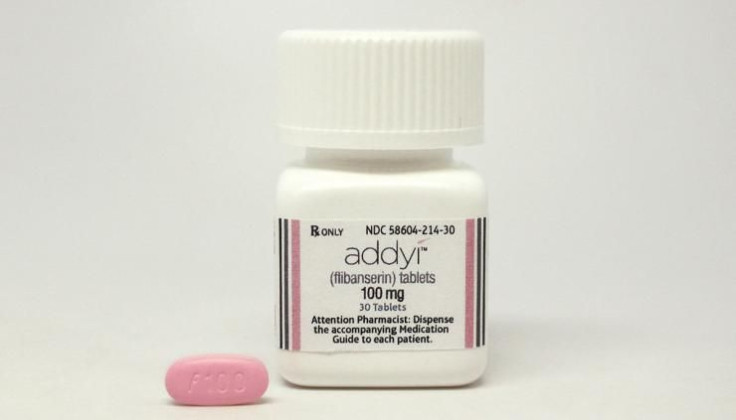 News of the new drug can also effectively spread by word of mouth -- particularly with the help of outspoken supporters, of which Sprout has plenty. Amanda Parrish, 52, of Nashville, Tennessee, participated in a clinical trial for Addyi and was so satisfied with her results, she began speaking widely about her experience with help from Sprout's media team. She posted an update Saturday titled "ADDYI is AVAILABLE" to her personal blog, which read "I've got mine -- do you have yours??"
However, word of mouth could backfire if those who try the drug find it to be underwhelming. In clinical trials, the daily pill boosted the number of sexually satisfying experiences that women had by 1.6 to 2.5 per month. There was a strong placebo effect detected in the trial, and only 9 percent to 15 percent of women experienced improvement in three outcomes above and beyond what could be explained by a placebo.
"I think a lot of people will maybe try it once and be like, 'OK, I don't feel anything,' " said Max Jacobs, a biotech analyst at Edison Investment Research. "That's bad word of mouth."
Physician Outreach
Since women can also learn about the medicine through their doctors, Sprout has hired and trained around 150 sales representatives, which is common practice within the pharmaceutical industry. This group will visit doctors' offices nationwide and walk prescribers through a brief online course about Addyi's risks that the FDA requires as an extra measure of caution for this medicine. Monday was the first day the sales force hit the road. Representatives initially are to reach out to obstetrician-gynecologists before expanding to psychiatrists.
Still, Jacobs said he wouldn't count on Addyi generating more than $50 million in annual sales, which is far below some early projections that topped $1 billion. He said Sprout faces an uphill battle in not only spreading the word to potential patients, but also in persuading doctors the drug is safe and effective. The FDA issued a black box warning for the drug, cautioning patients not to consume alcohol while on it because some patients who drank alcohol and took the drug during clinical trials experienced a drop in blood pressure and fainted.
"I think it's going to be very difficult for a physician to say, 'Hey, I think you should try this' because there are all the safety risks, and it's probably not going to work and the data just aren't very impressive," he said.
© Copyright IBTimes 2023. All rights reserved.