Sensex Drops; Bharti, Kingfisher Down; SBI up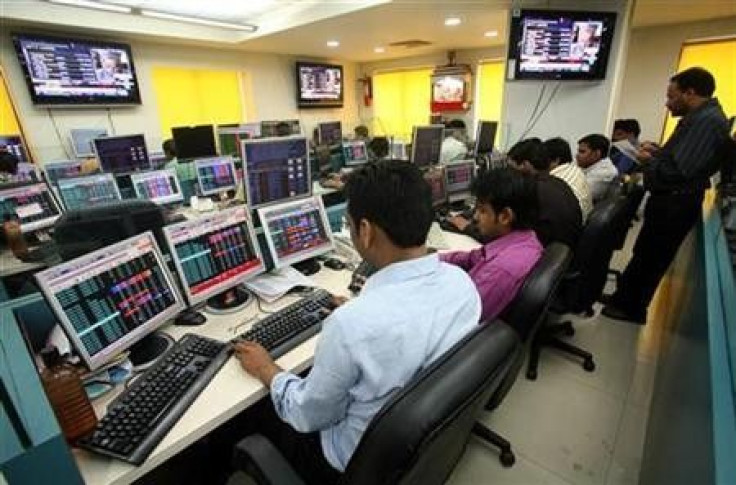 The BSE Sensex was headed for a second day of decline on Thursday as investors booked profits from recent rallies as concerns mounted over the state of the global economy, including rising oil prices.
Trading was choppy because of adjustments on the last day for settlement of monthly derivative contracts.
By 10:43 a.m. (0513 GMT), the 30-share BSE index was down 0.34 percent at 18,084.33, with 22 of its constituents declining. The benchmark is still up more than 17 percent since the end of December.
Oil prices are going up which is not good news, and there is uncertainty over the budget and election results, said Ambareesh Baliga, chief operating officer at Way2Wealth.
The markets will be jittery today, he said, because of the derivatives expiry.
India imports about 80 percent of the oil it consumes and rising world prices could push costs higher and pile pressure on inflation.
World oil prices hit nine-month highs as the U.N. nuclear watchdog ended its latest mission to Iran after talks on Tehran's suspected secret atomic weapons research failed.
Mobile operator Bharti Airtel (BRTI.NS) fell as much as 4 percent after South Africa-based Econet Wireless filed a suit on Wednesday seeking at least $3.1 billion in damages from Bharti in a dispute over the ownership of its subsidiary Airtel Nigeria.
The company, controlled by billionaire Sunil Mittal, said it had no notice or details of any action by Econet seeking damages, and termed claims grossly untrue and misleading. The stock trimmed the fall and was down 1.5 percent.
State Bank of India (SBI.NS_1>SBI.NS) rose more than 2 percent after an official at the country's top lender said the bank has not given further loans to debt-laden Kingfisher Airlines (KING.NS).
Kingfisher Airlines (KING.NS) fell as much as 13 percent as the carrier's outlook dimmed further after the loan denial.
Ranbaxy Laboratories (RANB.NS) was up 1.1 percent at 443.30 rupees ahead of its quarterly earnings. The top drugmaker by sales is expected to report a profit of 3.4 billion rupees in the December quarter, compared with a loss in the year-ago period.
The 50-share NSE index was unchanged at 5,505.10. In the broader market, there were nearly 2 losers for every gainer on volume of more than 214 million shares.
Asian shares and the euro fell on Thursday on concerns about global growth driven by higher oil prices and data showing the euro zone may slip into recession, fanning fresh worries about Greece's debt restructuring challenges.
STOCKS ON THE MOVE
* DB Realty (DBRL.NS) fell 3.7 percent to 85.50 rupees after United Arab Emirates telecom operator Etisalat ETEL.AD said late on Wednesday it would shut down the operations of its telecoms joint venture with the Indian company.
* Subex Ltd (SUBX.NS) rose as much as 4.9 percent after the company said it has won a multi-million dollar deal to provide fraud management solution to an African operator.
MAIN TOP 3 BY VOLUME
* Lanco Infra (LAIN.NS) on 43 million shares
* Unitech (UNTE.NS) on 11.2 million shares
* IFCI (IFCI.NS) on 11 million shares
© Copyright Thomson Reuters 2023. All rights reserved.
FOLLOW MORE IBT NEWS ON THE BELOW CHANNELS