Sergio Martinez Set To Announce Retirement From Boxing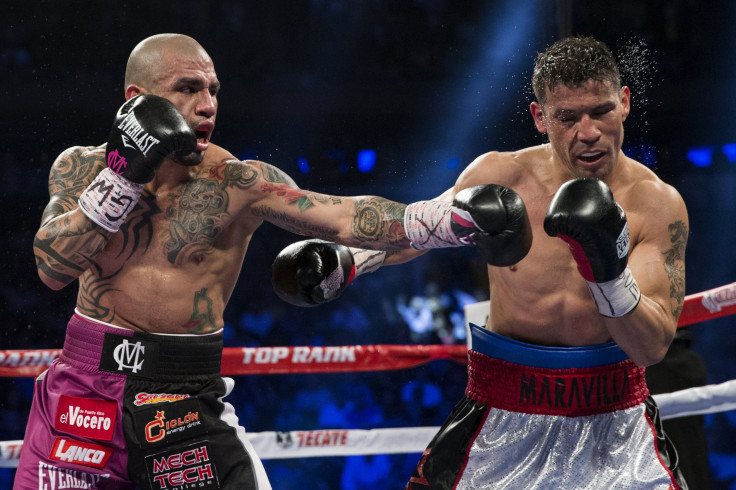 Ex-middleweight champion Sergio "Marvelous" Martinez of Argentina is set to announce his retirement from boxing after admitting that injuries to his knees are hard to ignore at this stage of his career. "I am a boxer, my knee is shattered. I am 40 years old, I'm getting wrinkles and my hair is falling out," Martinez told Argentina's La Nacion daily Monday. "I've already made up my mind, but in a few weeks I will have a final meeting with doctors and make my announcement then."
If the plan of retirement proceeds, Martinez will walk away from the sport after losing to Miguel Cotto of Puerto Rico in June 2014.
Before losing to Cotto, Martinez was on a seven-fight win streak, including big victories over Julio Cesar Chavez Jr., in September 2012, and Martin Murray, in April 2013. Both fights were for the World Boxing Council (WBC) world middleweight title.
Martinez, who was born in Quilmes, Buenos Aires, in Argentina, admitted in the recent interview that he does not expect to be in his prime for long and that he is not on the same level as before. "Now I cannot play a game of soccer with my mates, like when I was a kid, let alone return to fight at the top level," Martinez said. He will finish his boxing career with 51 wins, 28 knockout victories, 3 losses and 2 draws.
© Copyright IBTimes 2023. All rights reserved.