Sex, Risky Behavior Among High-School Students, Young Teens At All-Time Low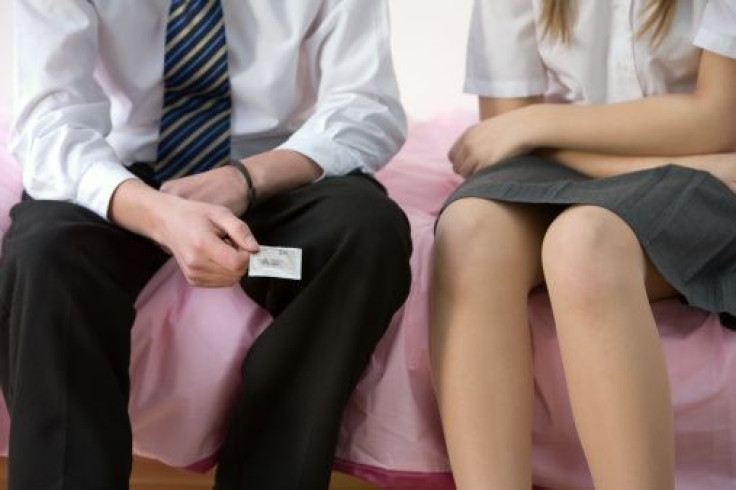 Soon, you could stop worrying about the dreaded "talk" with your child when they become teenagers. Turns out, they might not even need it. Based on the 10-year trend, a new study based on Centers for Disease Control and Prevention (CDC) data, has shown that the number of high-school teens having sex has gone down dramatically. In fact, the steady decline is prominent among even younger students.
The study has shown that there has been a steep decline in the number of teenagers indulging in sexual activity in the past two years. This was also among African-Americans and Hispanics, according to the government report released Thursday.
Data collected from 29 states through Youth Risk Behavior Surveys (YRBSs) showed that the overall proportion of high school students who reported ever having sex dropped from 46.8 percent to 41.2 percent.
According to the study published on Jan 4 in Morbidity and Mortality Weekly Reports, the decrease in sexual intercourse among teenagers is a good sign. The comprehensive data shows grade-wise the percentage of students having sexual intercourse. The data shows that fewer students are having sexual intercourse during the earlier years of high school.
"This finding, coupled with decreases in the prevalence of sexual intercourse among black and Hispanic students, represent positive changes among groups of students (e.g., students who have sex at younger ages and black youths) who have been indicated in previous studies to be at higher risk for negative outcomes associated with early sexual initiation, such as higher numbers of partners, non-use of condoms, teen pregnancy, and sexually transmitted diseases," the study was quoted saying.
The researchers did not attribute the decline in sexual activity to any particular cause. Previous studies of young-adult sexual behavior have found a correlation with sex education, among other factors.
A study released in 2016 identified possible reasons of teenagers not having sex in increasing numbers and ranked them.
The top reason not to have sex with both females and males were ranked separately in the study. For female participants, the main reasons were found to be "I am proud I can say no and mean it." And number two was "I do not feel ready to have sexual intercourse." For male participants, one of the main reasons was found to be, "my current partner (or last) is (was) not willing."
The study also found that reasons like being in love with the first person they have sexual intercourse with and the fact that they haven't found a person were important factors too along with the fear of pregnancy, STIs or HIV, and being too shy to initiate sex.
The CDC survey collected answers from reports collected from schools directly, which some would argue is not a reliable parameter as kids might be inclined to lie about a sensitive issue in a school report because of the fear of the information going public or general privacy concerns.
A study on the topic published in September 2017 cited the "life-history theory," which states that human development will be slower when families are smaller, people live longer, children are safe and healthy and education takes longer to complete.
The growth of smartphones and Internet access also could've played a role as kids have slowly started sticking to online texts to communicate without leaving their homes. This gives them less opportunity to engage, which might become a problem later in life too.
© Copyright IBTimes 2023. All rights reserved.
FOLLOW MORE IBT NEWS ON THE BELOW CHANNELS