Sheikh Zuweid Death Toll: Egyptian Police Kill 9 In Cairo Suburb Raid As Assault On Sinai Town Comes To An End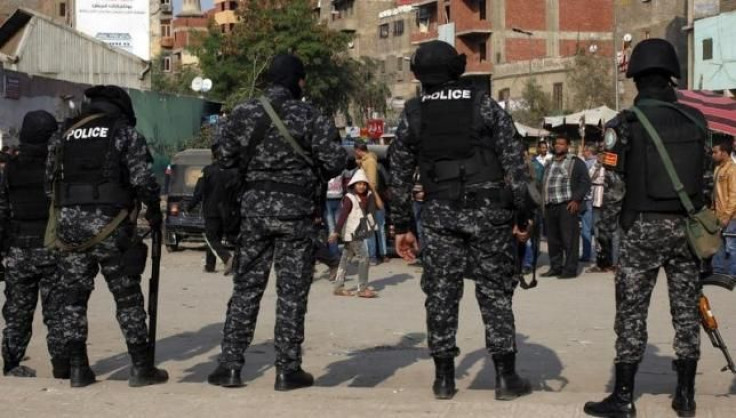 Egyptian police raided a home in a western suburb of Cairo on Wednesday, killing nine men who they said were armed and plotting a terrorist attack. The killings happened the same day an ISIS-affiliated group launched a major assault on Sheikh Zuweid, an Egyptian city in the Sinai Peninsula, resulting in at least 100 casualties. The assault ended Wednesday evening.
One of the individuals killed during Wednesday's Cairo raid was Nasser al-Hafi, a prominent lawyer for the Muslim Brotherhood, a political organization that Egyptian president Abdel Fattah El-Sisi considers a security threat, according to Reuters. Representatives of the Brotherhood have challenged reports that the group was armed.
Sisi, who was the country's military chief at the time he ousted the Muslim Brotherhood President Mohamed Morsi following large street protests in 2013, has launched a wide-ranging crackdown against the group. Since then, terrorist attacks have been on the rise and Sisi has gained support through framing himself as hard-handed against terrorism.
Sisi's government has launched a crackdown on Brotherhood supporters, jailing and executing hundreds. Last month, a court handed down a death sentence to Morsi, the former Muslim Brotherhood leader.
It was unclear whether the raid on the Cairo apartment was tied to the ISIS-affiliated group behind one of the biggest terror attacks in Egypt's recent history. An official told Reuters, however, that the Cairo incident is a "game-changer."
The cabinet voted Wednesday to approve a draft anti-terrorism law which would allow "quick and just deterrence" against terrorism, Reuters reported.
© Copyright IBTimes 2023. All rights reserved.