Shelley Moore Capito Wins West Virginia Senate Race Against Natalie Tennant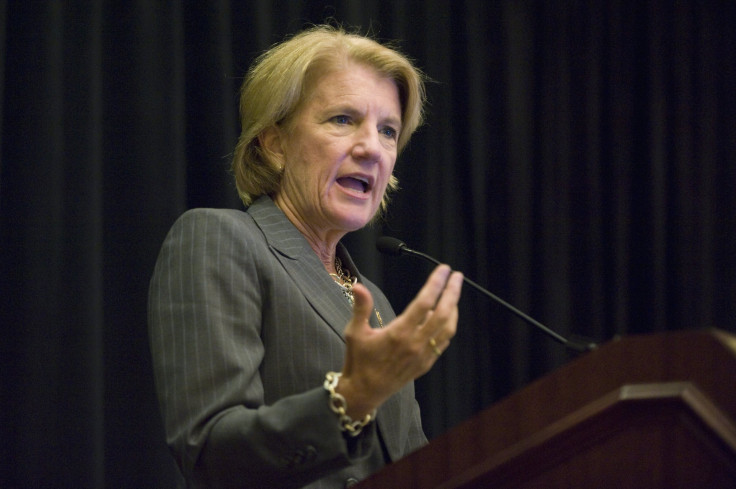 Republican candidate Shelley Moore Capito defeated Democratic challenger Natalie Tennant in Tuesday's election for West Virginia's seat in the United States Senate, reports said. Capito is the first female senator in the state's history.
Capito's victory marks the first time since 1956 that a Republican will represent West Virginia in the U.S. Senate. She was a heavy favorite to win ahead of election night, receiving a 98 percent chance of victory in the Washington Post's Election Lab. The Associated Press called the race for Capito shortly after the polls closed Tuesday night.
"The United States Senate is not working for West Virginia. I can be that change. I've worked across the aisle. I've tried to work to try to get our coal miners back to work. I've tried to work on a healthcare bill that works for everybody. And it gets stopped at the U.S. Senate. Send me to the U.S. Senate and let me open those doors," Capito said Tuesday, according to WCHS, Charleston.
The Washington Post's Election Lab gave Tennant just a 2 percent chance of defeating her Republican challenger. Nate Silver's Five Thirty Eight blog predicted Capito would win by a margin of about 15 percent.
Capito is the daughter of Arch Moore, who served three terms as governor of West Virginia. A seven-term congresswoman, Capito has represented West Virginia's 2nd Congressional District since 2001. She announced her candidacy for West Virginia's Senate seat in 2012.
President Barack Obama's waning popularity in the state was expected to hurt Tennant's chances of winning the election. First lady Michelle Obama announced her support for Tennant's candidacy as far back as November 2013, but Tennant's campaign sought to distance itself from the Obama regime. The president opposes the use of coal as an energy source -- an unpopular stance in West Virginia, where coal-mining is a staple of economic and cultural life.
The National Rifle Association backed Capito in West Virginia's Senate race though Tennant has also expressed support for gun rights. Tennant received support from the United Mine Workers union, despite Capito's bid to express solidarity with the state's blue-collar workers and coal-mining industry.
"I am West Virginia. I know what it's like to work a minimum wage job," Tennant said Tuesday before the vote. "I know what it's like to run a small business. And I know what it's like to send a husband to war. It's the same experiences that people around West Virginia have and I can represent that in Washington."
Tennant is West Virginia's incumbent secretary of state, having held the office since 2009. A 2011 bid to become the state's Democratic candidate for governor ended in failure when she lost the primary election to Earl Ray Tomblin. Democrats selected Tennant as their candidate for the U.S. Senate in May.
Incumbent Democratic West Virginia Senator Jay Rockefeller announced in January 2013 that he would not seek re-election in 2014. Rockefeller stepped down after nearly 30 years in office.
© Copyright IBTimes 2023. All rights reserved.