Should Donald Trump's Muslim Ban Be Illegal? Senate Committee Blocks Religious-Based Discrimination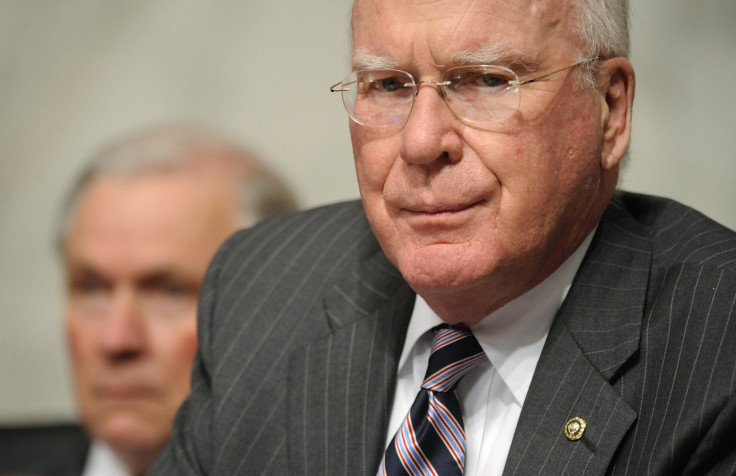 The Senate Judiciary Committee has endorsed a measure saying that barring individuals from entry to the United States based on their religious identity would be un-American, the Associated Press reported Thursday. The measure was seen as a rebuke to Republican front-runner Donald Trump's proposal that Muslims should be barred from visiting the U.S.
The committee voted 16-4 in favor of the nonbinding amendment, pushed by Sen. Patrick Leahy, D-Vt. The four opponents of the measure were Republicans, and included presidential candidate Ted Cruz, who was not present but voted by proxy. Leahy said the measure sends "a clear and direct message that America welcomes people from all countries of all faiths."
Sens. Jeff Sessions of Alabama, David Vitter of Louisiana and Thom Tillis of North Carolina also opposed the measure. Sessions said the language of the measure was too broad, arguing it could interfere with authorities' ability to screen applicants on religion-based issues. Tillis said he opposed it on the basis that it could slow down the passage of a nuclear terrorism bill to which it was included.
Trump sparked a nationwide controversy earlier this week when he called for a ban on Muslim entry to the U.S., following an attack that left 14 people dead in San Bernardino, California. The married couple responsible for carrying out the massacre was believed to have been supporters of the Islamic State group in Iraq and Syria.
Trump cited a poll from the Center for Security Policy that showed 25 percent of Muslim respondents agreed that jihad is a justifiable reason for violence against Americans. The poll has come under widespread criticism, and the conservative think-tank behind it has been accused of being anti-Muslim.
Trump's proposal was condemned by many Democrats and Republicans, as well as politicians abroad. The White House declared the proposal "un-American," and Muslim and civil rights leaders have denounced the comments, calling on politicians to distance themselves from Trump. The Republican candidate has refused to back down.
© Copyright IBTimes 2023. All rights reserved.