Should The Fiancé Visa Be Overhauled? After San Bernardino Shooting Suspect Revelation, Debate On K-1 Process Rages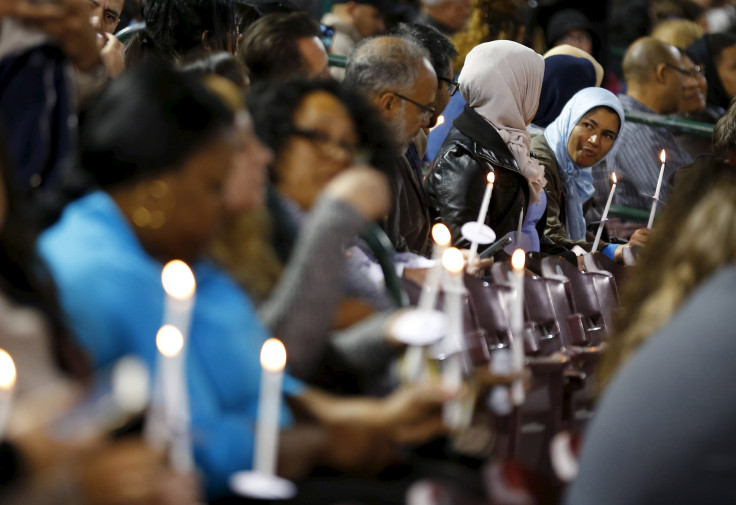 When Pradheep and Kirti Shanker were first engaged in 2001, he was a radiology resident in Michigan and she was a medical student still in Hyderabad, India. They had met in India through family members and applied for a fiancée visa in the hopes of marrying and starting their lives together in the United States.
But first, officials wanted a swath of documents from the couple -- a valid passport, a statement from her local police station confirming no criminal history, school transcripts, bank statements, financial verification, proof of employment and more. Before she could move in with the man she loved, Kirti Shanker was interviewed at the consulate in India on her personal background, work history and the couple's relationship, to determine its veracity. It was onerous, to be sure, but Pradheep Shanker didn't complain. He understood the need for such measures.
Nearly 14 years later, the same visa that allowed Kirti Shanker to come to the country and eventually gain citizenship is under fire as authorities continue their investigations into the backgrounds of the alleged San Bernardino, California, shooters Syed Farook and Tashfeen Malik. The reason: It was revealed that Malik was a Pakistani citizen who had entered the U.S. in 2014 on a K-1.
Lawmakers already have begun to question fiancé visa procedures, with Republicans Friday demanding a comprehensive review into the U.S. visa system. Counterterrorism and FBI officials also began looking into Malik's immigration records to determine whether any red flags had been raised during her processing, or if there were "gaps or loopholes that need to be plugged" in the K-1 visa system.
Farook and Tashfeen Malik met in Pakistan and eventually moved to the U.S., where they had a daughter just six months before they opened fire Wednesday at a government healthcare center, killing 14 people. The FBI said Friday the shooting officially was being investigated as an act of terrorism, following reports authorities believed Malik pledged allegiance to Islamic State group leader Abu Bakr al-Baghdadi and posted a statement online pledging support for the militant organization.
Lawyers and immigration experts describe the K-1 visa process as anything but lenient. The Shankers applied for the K-1 in spring 2001, but didn't receive an interview until six months later. The visa took an additional several months after that to be approved, but Pradheep Shanker said he suspected it would have taken longer if he hadn't been in contact with a U.S. senator to help expedite the process.
"At the time I was just happy about it, I just wanted to get all the paperwork out of the way," he said. But he added he understands the criticism that has already sprung up surrounding the K-1 visa and the thoroughness of its background checks. The American mentaly is shifting on immigration, he said, and though he is pro-immigration, he would support heightened security screening for those entering the country on similar visas.
Pradheep Shanker said that from the couple's experience with the K-1 process, the extent of the terrorism-related questions didn't go beyond asking if she was a terrorist, affiliated with terrorists or had ever funded a foreign government.
"Now with events changing I think you've got to change with the events. Clearly people are now saying, 'Oh this is a loophole we can use,' and we have to adapt to that," he said. "This is a threat. We at least have to make it a focus."
But legal experts said K-1 visas are not the most pressing problem in the wake of the San Bernardino shooting. Fiancé visas are already rarely issued, relatively speaking, due to the rigorous process already in place to screen for security threats and determine whether the relationships are authentic. In other words, if Malik's sole purpose in migrating was to carry out a terrorist attack on U.S. soil, there were easier ways of entering the country than through the K-1 visa process.
Matthew Kolken, an immigration lawyer in Buffalo, New York, said he wouldn't characterize the K-1 visa as a "loophole," as some critics have begun to do. The application process is extensive, and he said the K-1s are frequently denied because consular officers haven't been satisfied the applicants' relationships are real.
"The Department of State is going to screen these individuals and they're professionals. They do their job well, and they also take their jobs very seriously," he said.
The immigration system cannot simply shut down in the wake of the San Bernardino shooting, Kolken said. If someone with the intention of doing harm wants to come into the United States and they're not on a terrorist watch list, haven't been refused a visa in the past and haven't committed an immigration violation, there's very little the government can do to deny them a visa, Kolken said.
"Statistically speaking, I'm only aware of one individual in the history of the program who has allegedly engaged in a terrorist attack," he said, referring to Malik.
Furthermore, an overhaul to the K-1 visa requirements could actually punish American citizens who are simply hoping to bring their future spouses into the country, said Alex Nowrasteh, an immigration analyst for the Cato Institute in Washington.
"For the minority of people who try to do that, shutting down that pathway makes it more difficult for Americans to marry the people they want to marry," he said. "If we're going to shut it down or change it, we need to make sure it's for a good reason."
FOR FREE to continue reading
✔️ Unlock the full content of International Business Times UK for free
offer available for a limited time only
✔️ Easily manage your Newsletters subscriptions and save your favourite articles
✔️ No payment method required
Already have an account?
Log in
© Copyright IBTimes 2023. All rights reserved.