What Is A Fiancé Visa? Tashfeen Malik, Alleged San Bernardino Shooter, Used It To Enter US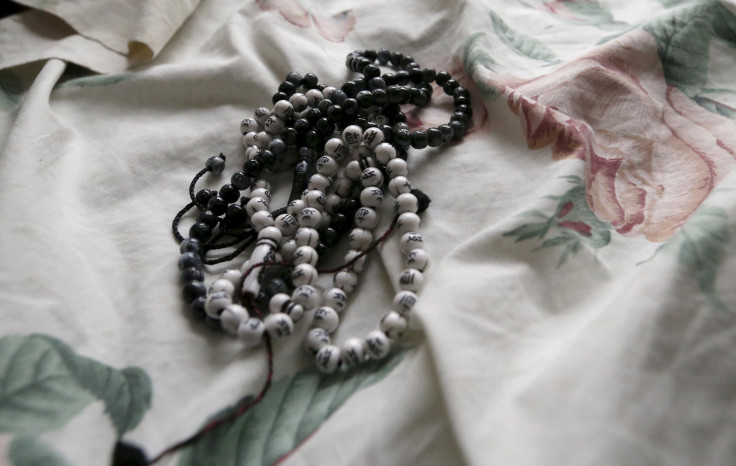 As the scrutiny surrounding alleged San Bernardino, California, shooter Tashfeen Malik's background has intensified, the method the Pakistani citizen used to enter the United States has come into question. Malik entered the country on a fiancée visa in July 2014.
Malik, who CNN reported pledged allegiance to terrorist Islamic State group leader Abu Bakr al-Baghdadi on Facebook, and husband Syed Farook allegedly committed a mass shooting that left 14 people dead in San Bernardino on Wednesday.
Malik entered the United States last year, traveling with a Pakistani passport and a K-1 visa -- a special visa for the betrothed that permits people to enter the country to marry an American citizen, David Bowdich of the FBI in Los Angeles told a news conference Thursday. The couple must marry within 90 days or the visa expires. Farook applied for a permanent green card for Malik at the end of September 2014, within the 90-day limit, and she was granted a conditional green card in July 2015, a federal official told the New York Times.
U.S. Citizenship and Immigration Services notes for a K-1 visa to be granted, the applicant must show that both individuals are free to marry, all previous marriages being legally ended, and that the two individuals have met in person at least once in the past two years, barring any exceptions for long-established customs or extreme hardship. There are a number of documents needed for a K-1 visa as well, including photographs, a valid passport and police certificates from the fiancé(e)'s country of residence, U.S. State Department website says. Applicants who are granted the visa receive a sealed file of personal and government documents, which must be kept sealed until they are turned over to security officials upon entering the United States.
While the situation surrounding Malik has drawn scrutiny, K-1 visas reportedly are not among the leading security threats to the United State. David Seminara, a former diplomat who wrote a report about "Green Card Marriages" for the Center for Immigration Studies, told NBC News the screening process is more involved than other methods of entering the U.S.
"If you're bringing a fiancé(e) to the U.S., there's more scrutiny for that than for tourist visas," he said.
Farook, 27, and Malik, 28, were killed in a shootout with police following a chase a few hours after the mass shooting. Farook and Malik met online and married in 2013 when he visited his future wife in Saudi Arabia, where she had moved from her native Pakistan.
© Copyright IBTimes 2023. All rights reserved.
FOLLOW MORE IBT NEWS ON THE BELOW CHANNELS