Significant Cuts In Greenhouse Gas Emissions Needed By 2050 To Limit Global Warming: UN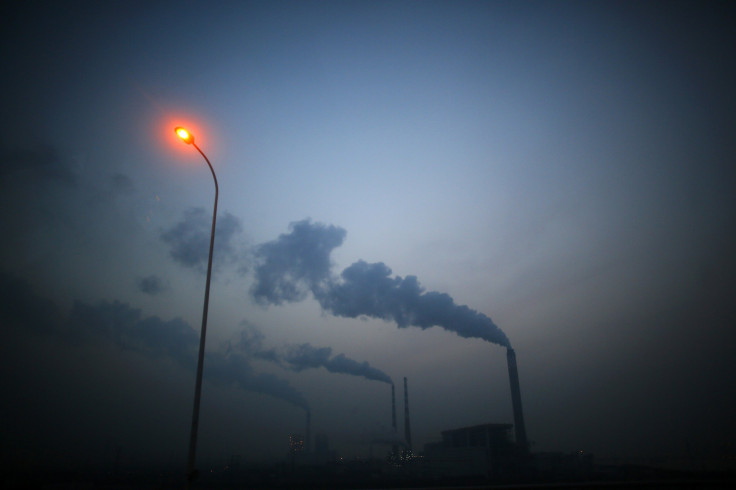 Significant reductions in greenhouse gas emissions will be needed by 2050 to avoid the worst possible effects of global warming, which is already being felt on all continents, the United Nations warned in a new draft report on Thursday.
According to the draft from the Intergovernmental Panel on Climate Change, or IPCC, cuts in emissions -- mainly from burning fossil fuels -- of between 40 percent and 70 percent from 2010 levels will be needed by the middle of this century to limit warming to 2 degrees Celsius (3.6 degrees Fahrenheit) above pre-industrial times. The temperature limit is a ceiling that the U.N. set to reduce the frequency of natural calamities, such as storms, floods and heat waves, as well as limit the rise in sea levels, Reuters reported.
"Deep cuts in greenhouse gas emissions to limit warming to 2 degrees C ... remain possible, yet will entail substantial technological, economic, institutional, and behavioral challenges," the draft, which is due for publication in Copenhagen on Nov. 2, said, adding that average global surface temperatures have already risen by about 1.4 degrees Fahrenheit since the Industrial Revolution.
Emissions, triggered by coal-fuelled industries in emerging countries led by China and India, rose to 49 billion tons in 2010 from 40 billion in 2000, according to the IPCC draft, ensuring the desired shift will require greater contributions to energy generation from low-carbon sources such as solar, wind and nuclear power.
"Human influence on the climate system is clear, and is estimated to have been the dominant cause of the warming observed since 1950," said the draft, which summarizes three U.N. scientific reports, published as a guide for nearly 200 governments, which are expected to sign an agreement to fight climate change at a summit in Paris in late 2015.
In addition to causing serious natural hazards, climate change can also hurt the economic growth of a country and increase risks of armed conflict by worsening underlying causes such as poverty, according to the draft, which has "undergone thorough revision since the authors met at the end of June/beginning of July," Reuters reported.
© Copyright IBTimes 2023. All rights reserved.
FOLLOW MORE IBT NEWS ON THE BELOW CHANNELS