Signs of Hope Coming Out of Brussels Eurozone Crisis Summit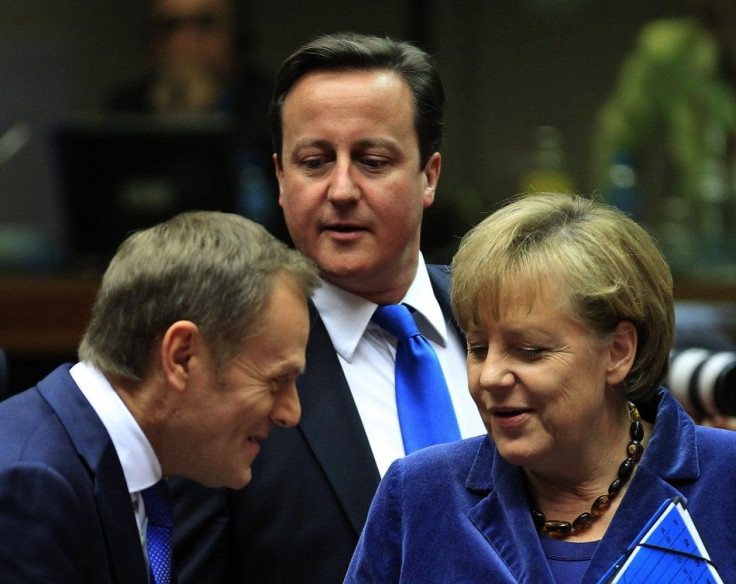 Brief snippets are starting to filter out from the all-important European Union (EU) emergency summit meeting on Brussels which seeks to find a solution to the Eurozone debt crisis.
The Daily Telegraph of the UK reports that there has been a preliminary agreement to recapitalize European banks.
In addition, Italy's Prime Minister Silvio Berlusconi has released letter of intent to the EU which spells out Rome's plans to reform its budget. Among other measures, Italy will hike the retirement age from 65 to 67 starting in the year 2026; plans to raise 5 billion euros ($6.9 billion) through the privatization of state assets over the next three years; and impose rules to make it easier for companies to fire employees.
Dow Jones reported that Berlusconi met the head of European Commission Jose Manuel Barroso and European Council president Herman Van Rompuy ahead of the summit to discuss Italy's plans to accelerate growth and reduce debt.
Meanwhile, British Prime Minister David Cameron told UK media: "We made good progress tonight. It is very much in Britain's interest that we sort out these problems and solve this crisis [...] We made good progress on the bank recapitalization. That wasn't watered down, it has now been agreed. It will only go ahead when the other parts of a full package go ahead and further progress on that needs to happen tonight."
Despite some initial hopeful signs, pessimism seems to reign supreme in Brussels.
Sharon Bowles, Member of the European Parliament who also sits on Committee on Economic and Monetary Affairs, told reporters: :There will be no silver bullet solution but three things on the forefront of everyone's mind at the moment are: enhancing the EFSF rescue fund, solving Greece, and recapitalizing our banks."
She added: :"Expanding the EFSF rescue fund is the biggest bit of this real time experiment and we don't know where it will lead - perhaps China, perhaps the ECB. On Greece, a write-down of their debt seems inevitable but the stigma attached to it means Portugal and Ireland will not want to follow. Recapitalising banks comes just in the nick of time. Hopefully, finding solutions to these three items tonight will buy Europe the breathing space to get a bit of stability in the markets and inspire growth which is sorely lacking in this whole conundrum."
The EU is expected to discuss its solutions to the debt crisis in a press conference early Wednesday evening.
In the meantime, Rompuy has also issued a statement. He said: "The consensus concerns both the banks' short-term and longer-term needs. The overarching goal of the exercise is to foster confidence in the European banking sector. Improved access of the banks' medium- and long-term funding is essential to avoid a credit crunch and to safeguard the flow of credit to the real economy. States will provide guarantees enabling banks to raise term funds. We decided to rely on a truly coordinated approach at EU level regarding the conditions and criteria."
© Copyright IBTimes 2023. All rights reserved.