Silk Road Anonymous Marketplace Shut Down; Administrators Offer $5K For Information On 'Lance G'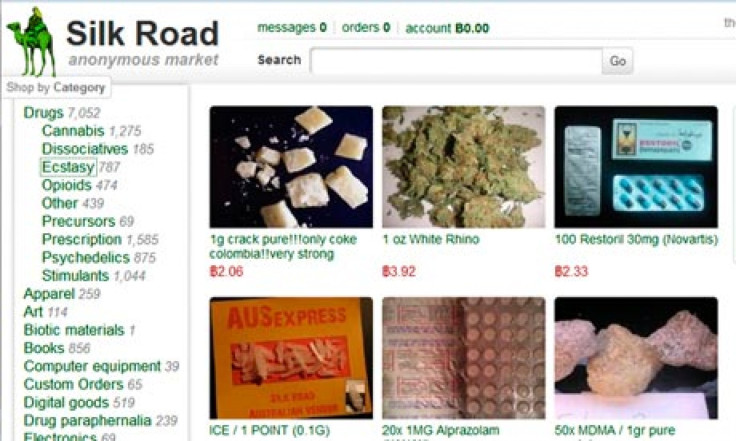 Silk Road Anonymous Market, a popular online drug marketplace, has been closed to the public.
According to the website, administrators received an email from someone, identified only as "Lance G," threatening to crash the site unless it forked over the surprisingly small amount of $5,000. An Silk Road administrator confirmed in its online forums that the attacks were the work of an individual who had been trying to blackmail the company.
While "Lance G" could be anyone from a 16-year-old working out of his parents' basement to a 35-year-old man working out of his parent's basement, one rumor has it that law enforcement officials are behind the attacks.
Another common theory, as cited by the Telegraph, is that the attacks are a part of much larger plan by someone looking to set up a website similar to Silk Road to take out the competition.
Because Silk Road is an underground drug marketplace, administrators cannot go to the police for help. Perhaps as a result, the site is offering $5,000 to anyone with any "information that leads to the arrest and conviction of whoever is behind this extortion attempt."
Silk Road, which acts as a host for vendors who sell illegal drug products such as LSD, Afghani hash, Marijuana and Ecstasy, doesn't accept credit cards, PayPal or any other form of payment that can be traced or blocked. The only money acceptable through the site is Bitcoins -- a digital currency based on an open source cryptographic protocol and unmanaged by any central authority. Bitcoins have been called a "crypto-currency," the online equivalent of a brown paper bag of cash.
The site, up until now, had remained fairly untraceable, and even finding it was a bit of an Internet trip. Silk Road was only accessible through the anonymizing network TOR, which requires a bit of technical skill to configure.
According to Gawker, once users accessed the site, they were able to choose from a trustworthy network of vendors to purchase their goods. Silk Road cuts down on scams with a reputation-based trading system familiar to anyone who's used Amazon or eBay, Gawker reported.
© Copyright IBTimes 2023. All rights reserved.