A Silver Lining for Some in NBA's Costly Lockout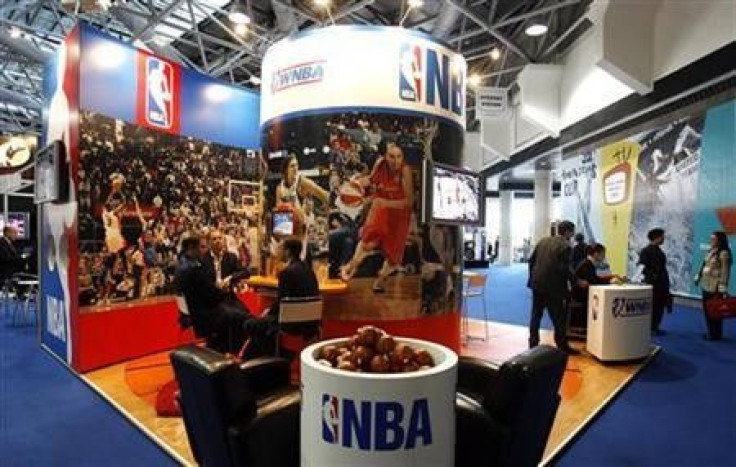 Number crunchers have come up with an unexpected conclusion about the National Basketball Association's decision to cut short its season: There may actually be a few economic winners.
As NBA owners and players broke off talks this week, chances increased that the league will soon be forced to cancel more games, if not the entire season. Already, it has scrapped the preseason and the first two weeks of the regular season, frustrating fans from Los Angeles to Miami.
That's bad news for arena employees, TV networks and restaurants and small businesses that rely on the games to bring in customers.
But for those fans who spend a collective $170 million a year to buy season tickets to NBA games, there's a silver lining to the lockout -- albeit a thin one.
New York Knicks season ticketholders, for instance, can receive a refund on any missed games, plus a 1 percent annual interest payment for money in their account with the team. For those willing to skip the refund -- and instead apply the money to next season's tickets -- the Knicks have offered to pay 2 percent interest.
The Los Angeles Lakers offered to pay an even more impressive interest rate of 5 percent.
While hardly the recipe for getting rich, those returns become more attractive when stacked against year-to-date declines in both the Dow Jones and Standard & Poor's 500.
Some experts contend that canceled games aren't all bad for some of the NBA teams, either, particularly those that frequently lose money during a season. While they may miss out on ticket sales, they also don't have to dish out mega-salaries to their players.
The irony is that you have a fair number of teams that will lose less money by not playing than they would have by playing the games, said Marc Ganis, president of sports consulting firm Sportscorp Ltd, pointing to teams such as the Minnesota Timberwolves or the New Orleans Hornets.
Others that may benefit from the NBA's lockout include NCAA basketball and the National Hockey League, which struggled to win back fans after its own labor dispute.
THE BIG BUSINESS
For most, however, the costs of a lockout will be painful, with teams such as the New York Knicks standing to lose more than $200 million in revenue from a canceled season. Then there are the arenas, concession operators, bars, TV networks and parking facilities that count on the NBA for income.
Depending on how long the lockout continues, the big picture is that a number of parties will be meaningfully effected, said Ganis.
At any given game, he points out, some 1,500 workers are needed to serve food and drinks, clean, park cars and take tickets. Those people won't be paid, and cities will not be able to collect taxes on that income, or the beer and hot dogs that otherwise would have been sold.
This week in Memphis, home to the NBA's Grizzlies, the city council passed a resolution to explore a range of options, including a lawsuit by the city, to recover money lost because of the lockout.
And Fitch ratings has said it could cut bond ratings on the Staples Center in Los Angeles and the Pepsi Center in Denver if the season is canceled.
As for the TV broadcasters, Walt Disney Co's ESPN and ABC along with Time Warner's TNT broadcast NBA regular season and playoff games, and will have to find ways to fill up holes left by the canceled games. They may also have to rework advertising deals.
It will be tougher still on smaller regional sports networks such as Comcast Corp's SportsNet Chicago or News Corp's Fox Sports West, which have have fewer options when it comes to plugging gaps.
On the surface, people think it's just the players and teams themselves that are hurt, said Tony Ponturo, a sports consultant. What really impacts people is the trickling down effect -- the ushers, the security workers at arenas, staff at the league office that are out of work.
What happens before January 1 will determine whether the season can be saved, he said. Once talks slide into 2012, it becomes far more likely the season will be canceled.
If so, fans would almost certainly react with anger to both sides of the financial dispute, particularly when they are worried about their own jobs, homes and retirement accounts. It then becomes a question of whether they would forgive.
The sports fan has gotten worn out with the big business of sports, said Ponturo.
Above all, experts said, that is the biggest fear of the businesses that count on the NBA. Companies such as Adidas, which holds the license to provide NBA uniforms and sell NBA apparel, can weather a short lockout, but would feel the long-term financial pinch if fans simply lost patience with the league.
© Copyright Thomson Reuters 2023. All rights reserved.