Singapore Deports 29 Chinese Drivers For Participating In Strike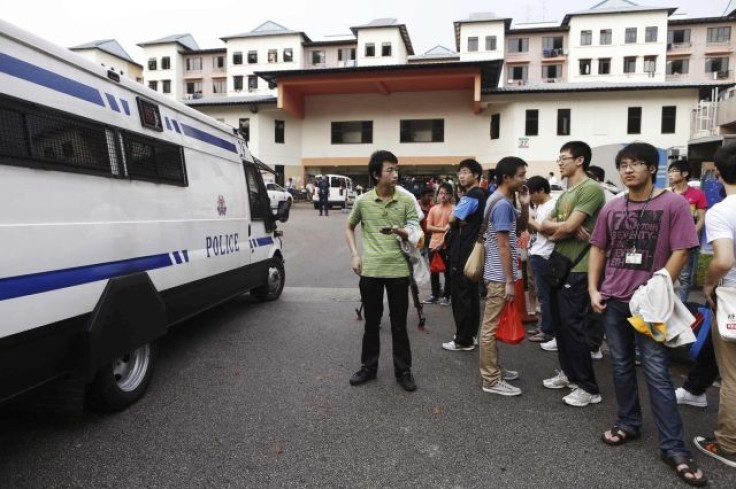 Singapore has deported 29 Chinese bus drivers and criminally charged five others for participating in the city-state's first industrial strike in 26 years.
The drivers, working for state-linked transport operator SMRT, staged a strike early last week over pay and working conditions, drawing scrutiny on Singapore government's policies on foreign, low-skilled labor.
Five other drivers have been charged for their involvement in the work stoppage which the government ruled was illegal. If found guilty, the drivers could be sentenced up to a year, or face a maximum fine of SG$2,000 ($1,640) — the equivalent of two months' wages — or both, the AFP reported.
Beijing said it was concerned about the arrest of its nationals, the BBC has reported.
"The Ministry of Home Affairs confirms that all 29 former SMRT bus drivers have been repatriated to their home country," the ministry said in a statement.
"They were cooperative and the process took place without incident," it said, adding that Chinese embassy officials and SMRT staff assisted in the repatriation.
The strike involving 171 Chinese nationals, in breach of law, had led to the buses running late in the city, known for its efficiency and infrastructure.
Strikes are illegal in Singapore for workers in essential services unless the employer is given a 14-day notice.
The work permits of the 29 deported drivers were revoked Saturday.
© Copyright IBTimes 2023. All rights reserved.
FOLLOW MORE IBT NEWS ON THE BELOW CHANNELS