Skills Shortage And Immigration Restrictions Will Damage UK Economy, Officials Warn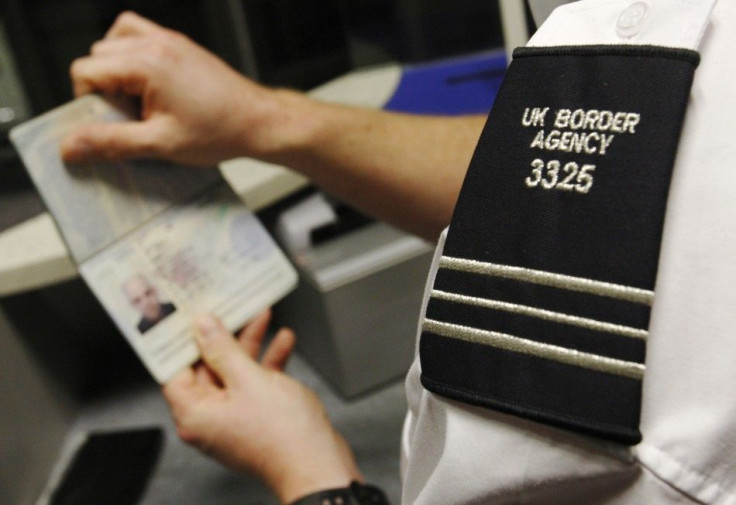 Asha Saxena (who requested her real name not be used in this article), an Indian student who had just graduated from a top university in the U.K., was overjoyed to receive her work visa before embarking on her career with a prolific private organization in Greater London.
But that was five years ago, when the Labor government then in power had an International Graduate Scheme, or IGS, that made it possible for international students to first work for a year in the country and then switch to Highly Skilled Migrant Permits, or HSMPs, if they were lucky to earn well enough to be eligible for it. Not anymore. Like the Labor government, the IGS and the HSMP have long since gone.
The Home Office's current hard-nosed line on immigration is creating a perception that international students "are not welcome" in the U.K., according to some government officials.
The present tier-based approach to immigration -- raising the bar for visa applicants and making it more challenging for employers to process work visas for foreign workers -- is cutting new avenues for job growth and business investments, the House of Lords Science and Technology Committee warned last week. As a result, the tier-based immigration policy could further jeopardize an economy that is under the sway of a double-dip recession.
The latest fight against the immigration crackdown is an intense plea to Home Secretary Theresa May from cabinet members including Prime Minister David Cameron to soften existing controls on skilled foreign workers and exclude international students from the immigration cap, according to a leaked government report seen by the Independent.
U.K. Trade and Investment, or UKTI, an organization that invites foreign businesses to Britain, warned the coalition government that immigration was a top concern on the minds of potential investors -- an issue that would "have the prospect of impacting adversely on companies' immediate business competitiveness and therefore, the U.K.'s ability to attract investments," UKTI said in a recent report.
The Tories, Britain's Conservative Party, rose to power in early 2010, with an election-related vow to slash net immigration to fewer than 100,000 people a year. Home Secretary May has tightened immigration policy in an effort to honor that pledge. The net immigration number is currently running at 252,000, according to figures released by the Office for National Statistics.
UKTI is not the only organization that is pressing the government to initiate action. Last week, the abovementioned House of Lords committee alerted the coalition government that stringent immigration controls would take a heavier toll on the U.K.'s economy by damaging future skills in mathematics, science, and technology -- areas treasured by employers who are reliant on foreign talent to bridge the existing skills gap.
A triple blow of insufficient student funding, higher university fees, and a sharp drop in overseas student enrolments has diluted the marketability of university courses across the U.K., the House of Lords committee said in a report. As a result, universities are starved of funding that would otherwise come from international students.
"We also worried that the tightening of immigration controls send out a message that the UK doesn't welcome international students. Combined with the increases in tuition fees, this risks damaging the universities' funding base and limiting their ability to offer higher quality [science, technology, engineering, and math, or STEM] courses. The government must take steps to ensure international students are not put off studying here," Lord Willis, chairman of the House of Lords Subcommittee on Higher Education in STEM Subjects, said in a recent speech.
Members of the House of Lords committee emphasized that the situation would undermine future economic growth and cut the number of foreign professionals with higher-level skills in STEM subjects -- an active section of U.K. residents who contribute significantly to the country's gross domestic product.
The committee suggested that the government could take initial action to distinguish between university students and other immigrants in its official records. That means that foreign students would not be included in net immigration statistics -- a move that could allow policymakers to keep tabs on immigration, while expanding higher education to promote economic growth.
With unemployment on the rise, there is also a fundamental mismatch between skills that local workers have and the requirements of jobs that are available. Policymakers are raising questions about how industries and academic communities can collaborate more actively to ensure that STEM graduates and postgraduates are equipped with transferable skills that they can put to use in the workplace.
Meanwhile, U.K. Chancellor of the Exchequer George Osborne announced this week that the U.K.'s GDP shrank by 0.7 percent in the second quarter of this year. That means the country is officially in its worst recession in more than half a century.
© Copyright IBTimes 2023. All rights reserved.