S.Korea Delivers Another Big Hike As Fed Rates Sink Local Currency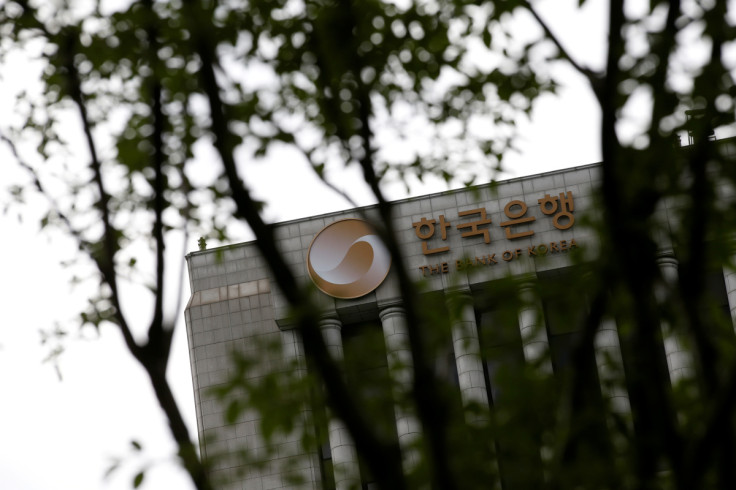 South Korea's central bank raised interest rates by a half percentage point and flagged more policy tightening as authorities scrambled to hose down red-hot inflation, caused in large part by a surging dollar and higher import prices.
The Bank of Korea (BOK) raised its benchmark policy rate by 50 basis points to 3.00% on Wednesday, bringing total rates hike since August last year to 250 basis points.
Twenty-three of 26 analysts expected the bank to go for a half-point hike in a Reuters poll, while the remaining three expected a quarter-point hike.
The U.S. Federal Reserve's three 75-basis-point hikes have propelled a dollar rally against most other currencies, forcing policymakers around the world to review the risk of fresh inflation pressure and capital outflows.
The BOK said in a statement following its policy meeting it sees upside risks to its August inflation projection for this year at 5.2%, which warrants continued rate hikes.
"The policy statement was in line with what market participants had largely expected as they see bigger downside risks to growth and inflation to remain high," said Paik Yoon-min, an analyst at Kyobo Securities. "The 50 bp hike today was the BOK's response to the sinking won, it seems."
South Korea's three-year treasury bond futures fell after the BOK's statement on the decision.
Graphic: South Korea's policy rate at a 10-year high
The won's 17% slump this year could fuel consumer price gains by making imports more expensive.
Governor Rhee Chang-yong has repeatedly said inflation is the No.1 priority after it surged to near 24-year high in July before slowing in August and September.
The BOK's move contrasts with that of the Reserve Bank of Australia last week, which surprised markets with a smaller-than-expected 25 basis point hike as it tried to quell inflation without crashing the economy.
The median forecast in the poll showed the BOK's base rate going to 3.25% by year-end and then peaking at 3.50% in the first quarter of 2023.
Almost half of respondents in the Reuters poll expected the base rate to reach 3.75% in the first quarter of next year, suggesting a bias towards higher borrowing rates with inflation at 5.6% in September from the same month a year ago far above the BOK's 2.0% target.
Governor Rhee Chang-yong will hold a news conference at 0210 GMT.
© Copyright Thomson Reuters 2023. All rights reserved.