'Smart Hoodie' Is A Sweatshirt That Can Text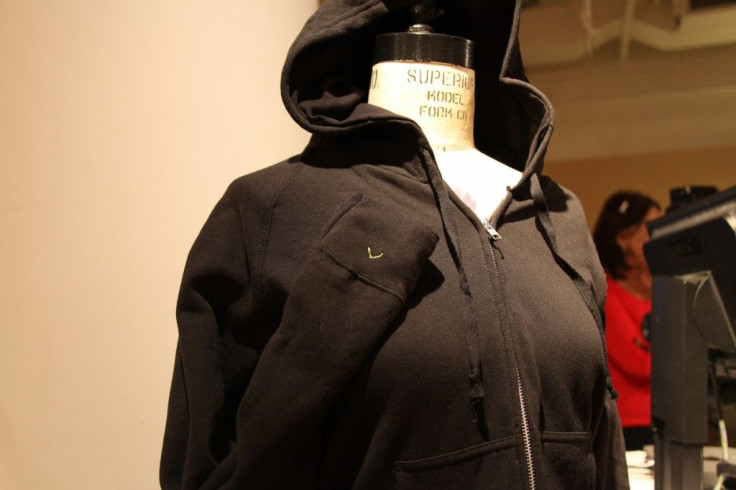 There's a new two-in-one device that may be perfect for today's texting, hoodie-wearing tween — the Smart Hoodie.
The hooded sweatshirt, which sends pre-programmed texts through the use of hand gestures, is the latest in wearable technology created by two NYU grad students, Rucha Patwardhan and Alina Balean.
The Smart Hoodie senses motions — like rolling up or pushing sleeves, pulling on the hood — which automatically send the pre-crafted texts to specific contacts. A video for the device shows the creator putting on her hood to text her mother that she misses her. Another gesture, rolling up the left sleeve, sends a text to mom about being busy in class. There are also tiny sensors the user can touch on each side of the hood that sends a text and one on the sleeve for Facebook.
As Balean explained in a blog entry, a mobile chip connected to sensors directly sewn into the fabric sends texts when triggered by motion. The chip is connected to the Internet via a mobile data network, which also allows the user to press a button concealed in the left sleeve and send messages to friends on Facebook.
According to an Android Headlines, messages preset in the hoodie must be manually programmed into the chip. Eventually, the sweatshirt will use a Web interface to type the texts out. But while the Smart Hoodie is still in an early phase of development, it does not connect with any smartphone. Balean said they crafted a homemade cell phone in a course at NYU and applied knowledge to make the Smart Hoodie.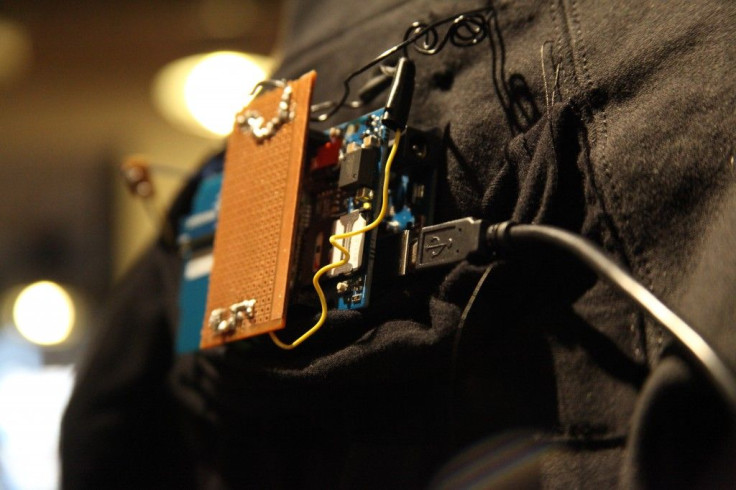 Patwardhan and Balean said they wanted to expand upon the idea of Google Glass in a wearable that allows you to blend in.
We're not exactly sure why texting is so difficult that we would need an automated wearable device to do the dirty work for us. We could, however, imagine this would be useful in the event of an emergency to text "911," since the Federal Communications Commission recently launched a program to text emergency services instead of calling.
© Copyright IBTimes 2022. All rights reserved.
FOLLOW MORE IBT NEWS ON THE BELOW CHANNELS