Snapchat Daily Active Users: Platform Reels In 60 Million People A Day In U.S. And Canada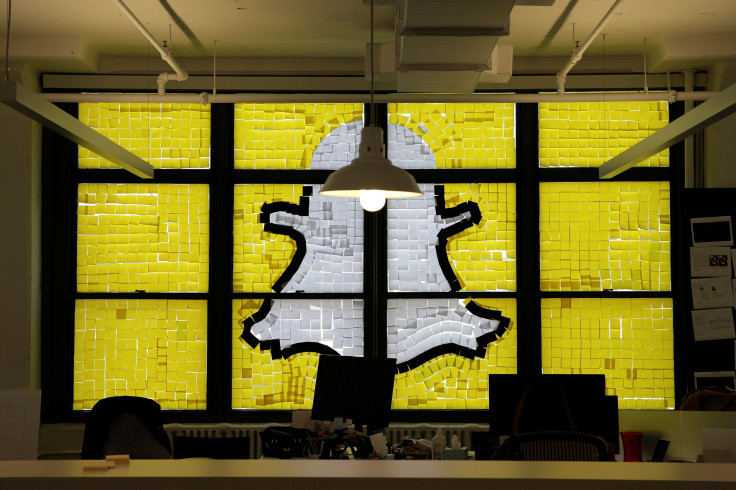 Snap Inc.'s Chief strategy officer, Imran Khan, announced a major milestone for Snapchat during Advertising Week in New York City: the image messaging app has 60 million daily active users in the U.S. and Canada. This makes the user base a little over a third the size of Facebook, which has 175 million daily users in the same geographic region. Having a strong foothold in these two markets is significant, reports Forbes, as they are cumulatively the world's largest advertising market.
Snapchat dived into the ad marketplace in 2015 by selling vertical video ads—which Khan says is "the best mobile video ad product in the marketplace"—in its "Stories" and "Discover" sections. The former is user curated and the latter features content from publishers. Another source of revenue for the California-based company, valued at roughly $18 billion in May, are sponsored geofilters and lenses.
"The biggest misconception that I hear about Snapchat is that Snapchat is just another social media company," said Khan, who added the average users spends 25 to 30 minutes in the app, while onstage at The Town Hall theater in Times Square. "In fact, Snap Inc. is a camera company. We believe that reinventing the camera will present our greatest opportunity to improve the way people live and communicate."
In comparison to Facebook-owned Instagram, Snapchat has some ways to go as the photo-sharing app has 300 million users on the platform every day and Snapchat is rumored to have 150 million active daily users. In August, Instagram rolled out a new " Stories " feature that can be best described as "snapchatty." Similar to Snapchat, which was first launched as a way to exchange privacy-sensitive content, photos and videos in Instagram stories disappear after 24 hours, and users can see who has viewed their content.
But Snap Inc. is continuing to evolve by exploring new ideas. Last week, Snapchat entered the hardware market by debuting video-recording sunglasses. Called Spectacles, the smart sunglasses allows users to view memories using one of the world's smallest wireless video cameras. Tapping the sunglasses, which will retail for $130, records 10 seconds worth of footage in human perspective (115-degree field of view) and transfers to the app via Wi-Fi or Bluetooth.
"If you take away anything, I fundamentally believe we are just at the beginning of our innovation cycle, and I'm really excited to bring many new great products to our advertising partners in the next five years," Khan said.
© Copyright IBTimes 2023. All rights reserved.