Snapchat Update: App Adds Bitmoji For Personalized Avatars Following Bitstrips Acquisition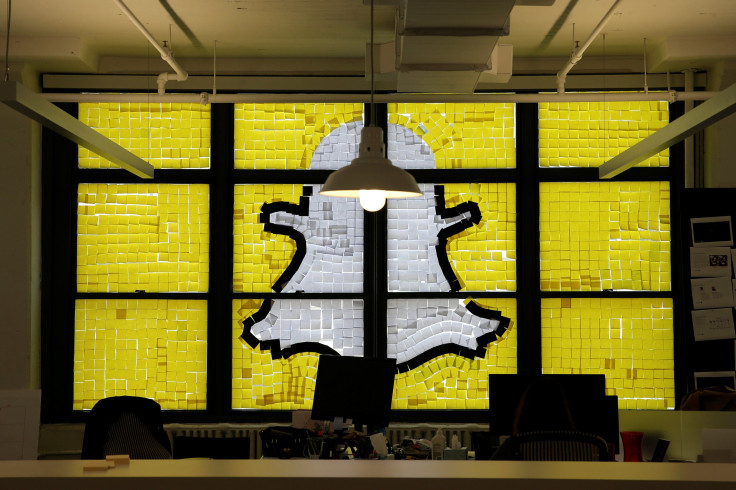 Months after acquiring the Toronto-based Bitstrips in March this year, Snapchat announced Tuesday the incorporation of "Bitmoji" into its app, giving users the option to personalize their emojis.
Users can also log in to Bitmoji using their Snapchat accounts. While buttons indicating "Sign into Facebook" or "Sign into Google" are common when logging in to an app for the first time, Tuesday marked the first time that a "Log in with Snapchat" was introduced in the Bitmoji Keyboard app.
Bitmoji is an app made by Bitstrips — that Snapchat reportedly acquired for $100 million — which allows people to create funny emojis designed to bear a striking resemblance to their physical appearance. While users are still required to download the Bitmoji app separately, they now have the option to use their Snapchat credentials to log in to it.
Once they have created an avatar using the app's wide variety of personal characteristics — like face shapes, skin tones, hair color, style, eyebrows and jawline — the account needs to be linked with Snapchat for the avatar to appear on the app. It can then be used in photos, videos or chat messages within Snapchat. If their friends have linked their Bitmoji accounts to their own Snapchat app, the users can also send a friend's Bitmoji avatar in the chat.
Despite the acquisition, Snapchat has allowed Bitmoji to function as an independent app and this is set to continue. The Bitstrips office is based out of Toronto, Canada, while Snapchat has its headquarters in Venice, California.
Bitstrips CEO Jacob "Ba" Blackstock, the original creator of the avatars, has been touted as a valuable asset for Snapchat, but Fortune reported that Snapchat declined requests for comment on whether he was involved with other projects at the company.
Snapchat remains one of the few social platforms that do not use a "digital ID" to follow your movement around the web. This is different from Facebook logins that provide apps user details in exchange for the site's social network information.
While this respect for privacy is widely lauded, it is uncertain whether the company will be able to keep up this practice. Addressing the problem with monetizing without using such information, David Jakubowski, Facebook's head of Adtech, said Tuesday, "They're going to hit some challenges and marketers are gonna start to ask questions when they get out of the experimental budget phase."
© Copyright IBTimes 2023. All rights reserved.
FOLLOW MORE IBT NEWS ON THE BELOW CHANNELS