In Somalia, African Union Troops Accused Of Killing Dozens Of Civilians Following Grenade Attack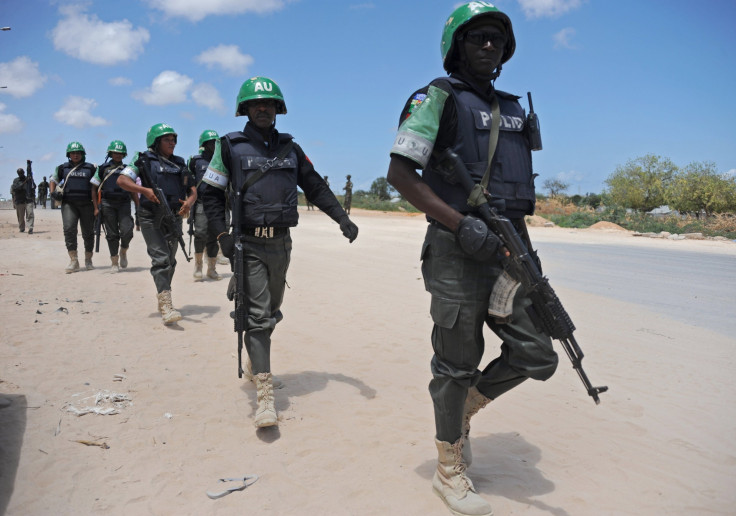 At least two dozen civilians were gunned down Sunday by African Union soldiers in a southern Somali town, local news outlets reported Tuesday. Soldiers allegedly opened fire on unarmed teens as they played soccer on a sports field and then went to nearby homes, dragging residents outside and shooting them, Al Jazeera English reported.
Local media outlets said the executions came in response to a grenade attack by the al Qaeda-affiliated Somali militant group, al-Shabab. After that attack, African Union troops began moving in to the coastal town of Marka, International Business Times India Edition reported.
The massacre was corroborated by Al Jazeera English with accounts of local residents and a health worker. "It was a massacre of innocent people," Mohamed Ali, a health worker in the town, told Al Jazeera. "We took the injured on wheelbarrows to the hospital, but we had to send many to Mogadishu because we could not treat them."
Haji Muse Mohamud, a town elder, said that at least two women were raped by soldiers. Residents injured in the attack were taken to a hospital more than 60 miles away in the country's capital, Mogadishu. Following the events, many locals reportedly fled the city.
The coastal town of Marka has seen sporadic spates of violence over the years, much of it targeted against African Union troops there while the country continues to battle an intense insurgency.
It was not the first time the African Union mission in the town has come under scrutiny for its behavior. Last year troops were accused of opening fire on protesters, resulting in at least six injuries. African Union troops denied those accusations.
Human Rights Watch has also accused African Union soldiers in Somalia of gang-raping women and girls, and trading food aid for sex. The African Union Mission in Somalia has been fighting an eight-year insurgency led by al-Shabab alongside the Somali government.
Protests were reported in Marka following Tuesday's massacre. No official statements have yet been issued.
© Copyright IBTimes 2023. All rights reserved.