For Some Military Families, President Obama's Decision To Keep Troops In Afghanistan Is 'Another Knife' In The Heart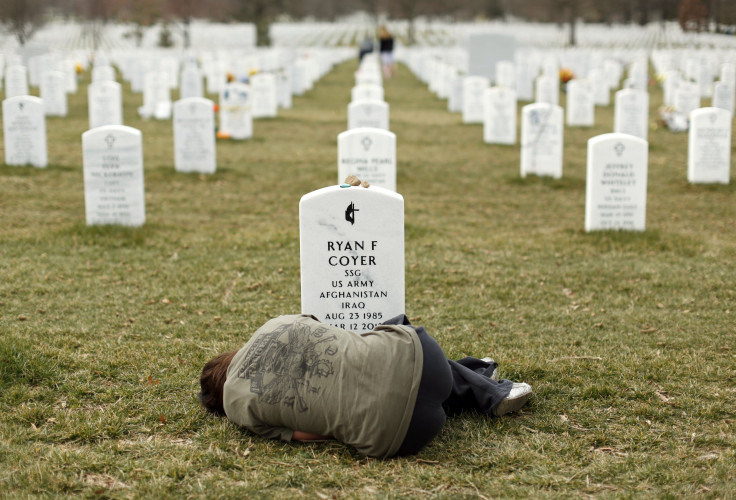 U.S. President Barack Obama's pledge Thursday to keep American troops in Afghanistan through 2016 was the last thing Mary Hladky wanted to hear. "It's what we were dreading," said the mother of three, whose son Ryan is in the National Guard after serving in the Army from 2009 to 2013 and in Afghanistan during the surge in 2011. He was based at Fort Drum outside Watertown, New York, home to the 10th Mountain Division, which was among the units most recently deployed to Afghanistan.
During the past few years, Hladky has met with White House representatives, members of Congress and anybody else who will listen, hoping to convince them to bring U.S. troops home from Afghanistan and the Middle East. She said announcements such as the one Obama made last week no longer surprise her, but they are still very upsetting.
"I do think I retain hope somewhere inside of me [that the war will end] because I think I have to," Hladky said. "But it's just terrible what we're doing to our men and women who serve. It's really sad -- very, very sad."
In May 2014, Obama said it was "time to turn the page on a decade in which so much of our foreign policy was focused on the wars in Afghanistan and Iraq," saying he would withdraw the last American troops from the former country by 2016. Thursday, the president reversed course, saying the U.S. would keep at least 9,800 troops in the Central Asian nation through most of 2016, with at least 5,500 of them there at the end of next year.
"While America's combat mission in Afghanistan may be over, our commitment to Afghanistan and its people endures," said Obama, who was joined by Vice President Joe Biden and top military leaders when he made the announcement in Washington. "I will not allow Afghanistan to be used as safe haven for terrorists to attack our nation again."
Hladky doesn't see it that way.
"What it's actually doing is helping [the Islamic State group]," she said. "Everything we do just helps them and it hurts us. We're not making progress, so why do we do the same thing? To us, it's very, very frustrating."
After her son's deployment, Hladky joined a group called Military Families Speak Out (MFSO), which has for years urged lawmakers to bring U.S. troops back from the conflicts in Afghanistan and Iraq. The group asserts that it is not politically minded and works only to give concerned parents a channel to speak with decision-makers and other politicians who may be able to bring their children home.
MFSO National Coordinator Pat Alviso, a mother who noted her son has served five tours in Afghanistan and Iraq, said the toughest part of the ongoing conflict for parents is that they can never feel certain about the safety of their sons or daughters.
"We're always scared," Alviso said. "To parents like me, [the troops] are being shot at 24/7. They're constantly under [attack] in our heads, because we don't know. As soon as we hear on the news, this area is being hit or we hear from other people that an area has been hit or attacked, you're waiting because they don't notify you by email how many Americans have been killed or whether your child is in danger."
Accordingly, she said, "You've got to wait for somebody to knock on your door with the worst news ever."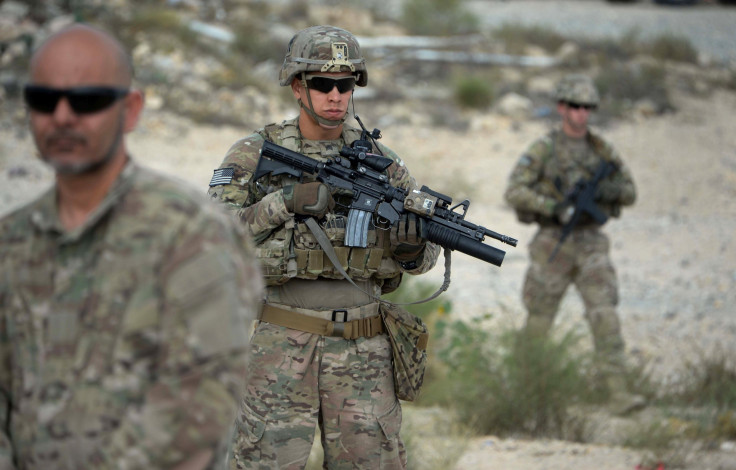 But not all military families are opposed to the president's decision to keep troops in Afghanistan. With the United Nations asserting that the Taliban is now spread throughout more parts of the country than at any point since 2001, Michael McPhearson, executive director of Veterans for Peace, said he knows a number of active-duty troops and veterans -- as well as their families and friends -- who want to be sure the U.S. doesn't leave Afghanistan and let everything they've worked for over the past 14 years be undone.
Last month, the Taliban scored its biggest victory of the war, seizing the northern city of Kunduz and holding it for more than two weeks.
"Some see what's happening in Afghanistan as the work that they did being wasted, and some feel that we need to go back and finish the job," McPhearson said of military-service members with whom he's spoken. "There are some that come from the same perspective as Veterans for Peace, that we really need to leave and let Afghans administer their own nation. But for both groups, going back is a burden, even the ones that want to finish the job -- it's not like they're looking forward to going back."
In his speech Thursday, Obama noted the dangers of leaving Afghanistan early, saying, "In key areas of the country, the security situation is still very fragile, and in some places, there is risk of deterioration." Even in 2017, he said, American forces will remain on several bases in Afghanistan to "give us the presence and the reach our forces require to achieve their mission."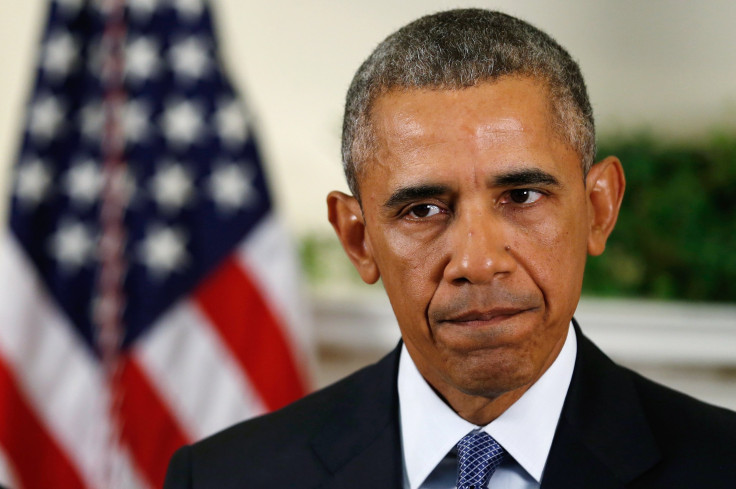 That stance was praised by many in Congress as well as by former high-ranking U.S. military personnel. Melissa Dalton, a former Pentagon official who served as a senior adviser for force planning, praised the decision to delay the troop drawdown in an interview with CNN, saying the continued U.S. presence would help fortify training efforts for Afghan soldiers.
"In part, it's the actual day-to-day interactions [between U.S. advisers and Afghan troops] that matter," Dalton said, adding that the presence of U.S. troops would provide political and psychological benefits to Afghanistan, demonstrating that the U.S. is "not walking away" from a situation that remains "very rocky terrain and uncertain."
However, Dalton did acknowledge that there was a "distinct possibility" the reality on the ground in Afghanistan will not be much different in another year or two and that the U.S. could choose to keep its troops in the country once again.
Although Obama said last week he opposes the idea of what he called "endless war," it appears the decision to conclude what is now a 14-year-old conflict in Afghanistan will no longer be his to make, given the end of his term in office in January 2017. Meanwhile, his move has resulted in a "tremendous amount of anger and betrayal" being felt among many military families, MFSO's Alviso said.
Thursday was "not another day to us," she said. "It's another knife, I guess, being twisted. It still hits us hard. Every time."
FOR FREE to continue reading
✔️ Unlock the full content of International Business Times UK for free
offer available for a limited time only
✔️ Easily manage your Newsletters subscriptions and save your favourite articles
✔️ No payment method required
Already have an account?
Log in
© Copyright IBTimes 2023. All rights reserved.