Sony's Holiday Sales Outlook: 'Murky'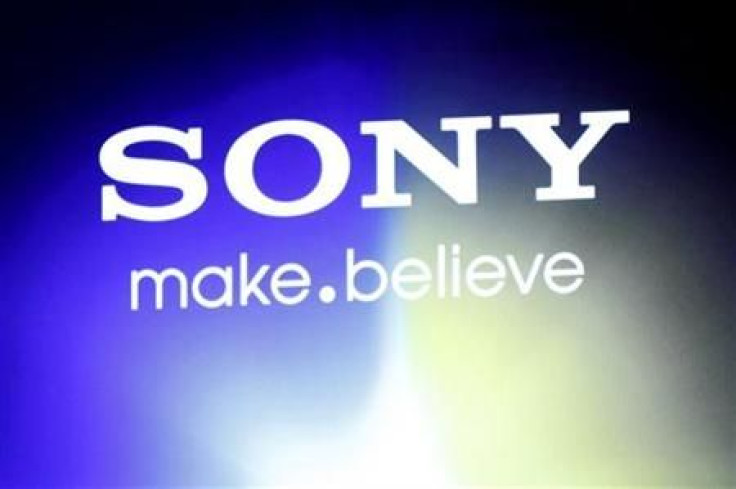 Sony Corp sees little cheer in the normally robust year-end shopping season amid global consumer gloom and has few options to cope with the euro's tumble against the yen, a senior official said.
Looking at Europe and North America overall, the outlook is murky, Chief Financial Officer Masaru Kato told Reuters in an interview on Tuesday when asked about year-end sales. We don't see any reasons for optimism, he said.
Sony had no tricks to deflect the currency pain, he added.
That double whammy is adding pressure on the one-time symbol of Japan's high-tech might to revamp its TV division, which is heading for its eighth straight annual loss.
Sony has no plan for a major announcement on restructuring of that unit, Kato said.
The company, which sells products ranging from PlayStation game consoles to life insurance, has forecast operating profit of 200 billion yen ($2.6 billion) for the year to March 2012, compared with analysts' consensus estimate of 175.5 billion yen as per Thomson Reuters I/B/E/S.
Part of the pressure on profits could come from the euro's weakness, given that the company estimated in April that each one yen rise in the yen against the euro would cut operating income by 6 billion yen.
On Tuesday, the euro hovered around 104 yen, compared with the company's forecast of 115 yen.
Kato said switching more product assembly to the euro zone would not be an effective way of combating the yen's rise, because parts would still need to be procured from Japan and other parts of Asia.
Sony had already taken 75 percent of its manufacturing overseas and would have difficulty raising this figure further, he said.
Companies are also facing weakness in European markets.
Consumer confidence fell in Europe in September, hit by high unemployment in Ireland and Spain and austerity programs across southern Europe, in the latest worrying sign for electronics makers.
Europe accounted for 21 percent of Sony's sales last year.
Sony's shares ended 5.7 percent higher on Tuesday as the yen eased against the euro. The Nikkei average rose 1.9 percent.
LOSSMAKING TV BUSINESS
Sony had previously said it would pull together plans to restructure its TV business, sparking speculation it would reveal a revamp when it announces its July-September results by early November.
I am sorry if we have given the mistaken impression that there is going to be some big announcement, Kato said of the TV unit restructuring. We are not thinking of doing that.
Sony's second-in-command, Kazuo Hirai, has already ruled out withdrawing from the business, which it sees as core to its strategy of combining hardware and content.
Kato said the company was constantly working on improving profitability in televisions and would answer questions on the process from time to time.
The TV unit is struggling to compete with rivals such as Samsung Electronics, which said last week it expected to beat consensus forecasts for July-September results.
It's disappointing, but I think the share price indicates that the market is already assuming that they won't be able to do it (the restructuring), said Ryosuke Katsura, an analyst at Mizuho Securities.
Sony's shares have fallen more than 40 percent since the financial year began on April 1 versus a 10 percent fall in the Nikkei average.
Restructuring the TV business is their most important task, because even if they manage to increase profit in other areas, TV losses will outweigh that, Katsura said.
Sony has already sold off TV factories in Spain, Slovakia and Mexico in the past few years and outsources more than half of production to companies including Hon Hai Precision Industry. It retains four TV plants of its own, in Japan, Brazil, China and Malaysia.
Analysts and investors say it needs to go further, with some calling on the company to slash personnel costs and even consider pulling out of the highly competitive business. ($1 = 76.730 Japanese Yen)
(Editing by Chris Gallagher and Anshuman Daga)
© Copyright Thomson Reuters 2023. All rights reserved.