South Africa Scholarship For Virgins: Mayor Dudu Mazibuko Defends 'Maiden's Bursary Awards'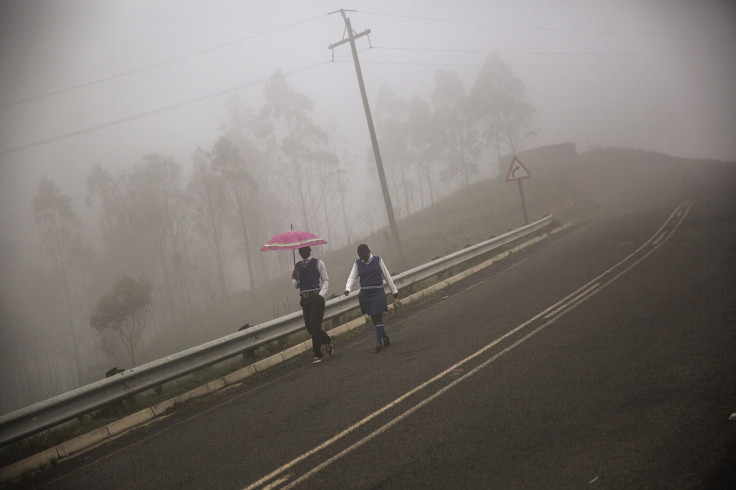 A South African mayor is defending her controversial decision to award college scholarships to 16 young women for remaining virgins. Dudu Mazibuko, mayor of the Uthukela district of eastern KwaZulu-Natal province, told BBC News Monday the student grants are intended to "reduce HIV, AIDS and unwanted pregnancy" among women and girls in the region.
Mazibuko announced Friday that 113 students within the Uthukela municipality would receive college scholarships in the country and 16 of those were earmarked for sexually inactive students as part of a program called the Maiden's Bursary Awards. Those who receive the Maiden's Bursary Awards would have to provide proof from regular virginity tests in order to keep their funding, the mayor said.
"To us, it's just to say thank you for keeping yourself and you can still keep yourself for the next three years until you get your degree or certificate," Mazibuko reportedly told South African radio station 702, adding that the grants will be renewed "as long as the child can produce a certificate that she is still a virgin."
South Africa has the highest number of people living with HIV in the world, with an estimated 6.3 million people in the country who are HIV-positive. KwaZulu-Natal is one of the worst affected provinces in the nation. Meanwhile, recent data shows that teen pregnancy has been on the rise in South Africa since 2011. The country's department of basic education recorded about 20,000 pregnancies among girls and young women in schools in 2014, the South African Broadcasting Corp. reported.
Global HIV and AIDS Cases Over Time | HealthGrove
Jabulani Mkhonza, spokesman for the Uthukela district, said the scholarship for virgins was a way to encourage "girls to keep themselves pure and inactive from sexual activity and focus on their studies."
"Those children who have been awarded bursaries will be checked whenever they come back for holidays. The bursary will be taken away if they lose their virginity," Mkhonza reportedly told Agence France-Presse news agency Monday.
However, a number of activists and rights groups have condemned the Maiden's Bursary Awards. Idumeleng Muloko, a representative for the People Opposing Women Abuse in South Africa, told BBC News the conditions of the scholarship were "a violation of the rights and dignity of the girl child."
"Virginity testing will never stop the spread of HIV and Aids," Muloko added.
The government-backed Commission for Gender Equality also criticized the initiative, saying it crossed a line. "I think the intentions of the mayor are great but what we don't agree with is giving bursaries for virginity," Chairman Mfanozelwe Shozi told the Associated Press Sunday. "There is an issue around discrimination on the basis of pregnancy, virginity and even against boys. This is going too far.'"
South Africa's department of women said they were aware of reports of the scholarship program for virgins and would be investigating the matter. "We don't support anything that undermines the rights of women. If these details are true, we would definitely find it objectionable, and engage with the municipality to resolve it," spokeswoman Charlotte Lobe told Al Jazeera.
© Copyright IBTimes 2023. All rights reserved.