South Asians in America: Ten Years After 9-11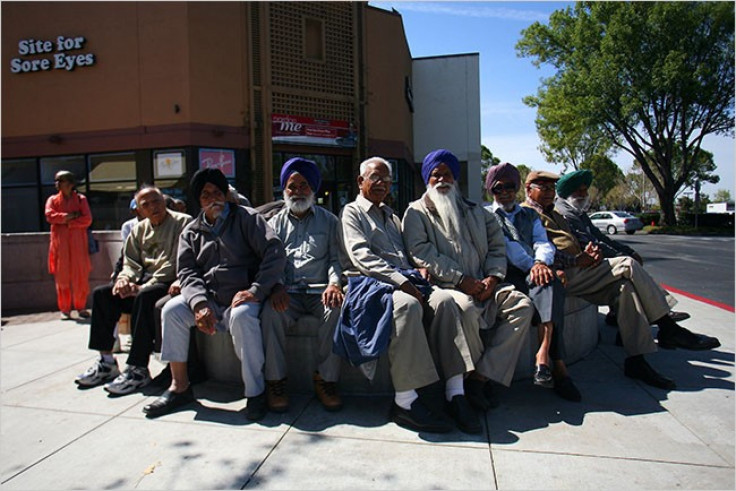 Americans of South Asian descent are one of the fastest-growing ethnic groups in the country and also one of the most successful, with high education attainments and high income. Despite this story of academic and professional achievements, there are still many struggles faces by Americans who can trace their ancestry to the Indian subcontinent. With immigration a contentious issue, as well as the fallout from 9-11, South Asians have some special problems and challenges.
International Business Times spoke to Priya Murthy, Policy Director at South Asian Americans Leading Together (SAALT), a national non-profit South Asian organization based in Takoma Park, Maryland, to discuss these issues.
IBTIMES: How many people of South Asian descent are now living in the United States? Do Indians represent the bulk of this population?
MURTHY: According to the 2010 Census, the Asian Indian population in the U.S. has reached 2,843,391, which represents a 69.37 percent increase from 2000. The U.S. Census Bureau will be releasing data regarding other South Asian groups later this year. Asian Indians make up the majority of South Asians in the U.S.
IBTIMES: We are approaching the 10th anniversary of the 9-11 attacks. Right after the attacks, some South Asians were abused, beaten or even killed (particularly Sikhs, because their turbans made them a target). But didn't that hostility eventually wane? Or have there been such incidents reported continuously over the past decade?
MURTHY: There were 645 bias incidents and crimes specifically aimed at people of South Asian and Middle Eastern descent just in the week following September 11th.
One of the first fatalities among South Asians was Balbir Singh Sodhi. On September 15, 2001, Sodhi, a Sikh-American, was murdered outside his gas station in Mesa, Arizona by Frank Roque, who said he wanted to 'kill a Muslim' in retaliation for the terrorist attacks.
Numerous South Asian and Muslim youths have faced bias-based bullying, in many cases leading to physical harm. Just recently, SAALT hosted a community hearing in Washington, DC, where a student, Gurwinder Singh, spoke about his experience at being physically beaten to the point of becoming unconscious -- simply because he was wearing a turban.
There is continuing evidence to suggest that harassment, bullying and racism has not only increased over time, but also peaks during times of specific racially charged incidents.
For example, in the days during the Park 51 (Ground Zero Muslim cultural center) debate, there were numerous racially charged incidents against South Asians. During the summer and fall of 2010, several mosques and Islamic centers around the country were threatened with violence and vandalized. Many copies of the Quran were found burned or destroyed and left at various Muslim places of worship.
In August 2010, a taxi driver in New York was attacked with a knife by a passenger who asked if he was Muslim; and a Sikh convenience store clerk was struck in the head by a perpetrator who called him 'Al-Qaeda' and said "go back to your country." More recently, following the death of Osama bin Laden, there have been incidents reported in Maine, where a mosque was vandalized; Texas, where a school-teacher was dismissed after telling a student that her "uncle" (suggesting Bin Laden) had been killed; and in New York where two imams were not allowed to board a plane.
These incidents have progressively continued over the past 10 years – whether translating to physical violence or verbal – the fact remains that South Asians continue to be targeted as a community.
IBTIMES: How many South Asians were deported from the US after 9-11? Were most of these people Pakistani Muslims? And were most of these people staying here legally?
MURTHY: The exact number of deportations is unclear, and this is something numerous civil rights organizations have demanded the Department of Homeland Security (DHS) to release.
What we know is that in June 2001, The Department of Homeland Security rolled out the National Security Entry-Exit Registration System (NSEERS) – also known as "Special Registration". This required males over the age of 16, from 25 countries – 24 of which were Muslim countries including Pakistan and Bangladesh – to report to their local immigration office for fingerprinting and interrogation.
Through the program, over 83,000 individuals registered, of which 13,000 were placed in deportation proceedings. Last week, the 25 countries were removed from the NSEERS program, however, there is still no clarification on what will happen to the cases that have already been placed in deportation proceedings.
IBTIMES: We have seen a number of South Asians rise to positions of political power, notably Bobby Jindal, the governor of Louisiana, and Nikki Haley, the governor of South Carolina. Does this represent a watershed event of sorts for South Asians in the U.S.?
MURTHY: It certainly does. It is obvious that South Asians are playing a crucial role in the social, political and community landscape of the US. However, this has been the case for centuries. South Asians have played a monumental role in becoming part of the foundations of this country. While there has been an unprecedented number of South Asians running and winning office in recent years, xenophobia continues to be a challenge for South Asian candidates.
SAALT recently released a report called From Macacas to Turban Toppers: The Rise in Xenophobic and Racist Rhetoric in American Political Discourse which quotes a number of incidents where South Asian candidates have been called slurs like "raghead", "turban topper", "dothead".
While the rise of Nikki Haley and Bobby Jindal is certainly a step forward, there is much work that needs to be done to demand accountability from our elected officials who get away with such rhetoric.
IBTIMES: The question of immigration (both legal and illegal) in the US seems mostly focused on Hispanics from Mexico and Central America. Are South Asians heavily involved with Hispanic immigration issues?
MURTHY: The majority of South Asians living in the U.S. are predominantly foreign-born , so immigration is a major concern for our community members – just like for any other immigrant community.
South Asians possess a range of immigration statuses including undocumented immigrants; student and worker visa-holders and their dependents; legal permanent residents; and naturalized citizens. Unfortunately, the immigration system and immigration policies have negatively affected many South Asians, regardless of status.
For example, members of the South Asian community have faced obstacles to attaining permanent legal status and citizenship and the impact of various harsh enforcement initiatives.
According to the Department of Homeland Security, there were 200,000 undocumented Indians in US in 2010 (the sixth largest such undocumented population in US) and there are significant numbers of undocumented immigrants from Pakistan and Bangladesh as well.
According to US State Department, India has the 3rd highest number of individuals waiting abroad for a family visa in 2010. Also, there have been recent cases of South Asians entering the US illegally and facing detention and deportation as a result, including in Texas.
A just and humane reform is necessary to fix the immigration system.
IBTIMES: What do you say to people (white Americans mostly) who allege that South Asians in the US are generally well-educated and high-earners. That is, they (we) don't have all that much to complain about.
MURTHY: The "model minority" myth has done much to hurt our communities. There is no doubt that many South Asians in various parts of the country area have attained economic and educational success, and, indeed, many are drawn to various opportunities.
The increase of businesses and services geared towards the growing South Asian population is a testament to how the community can contribute to the diversity of an area.
Yet, it is essential to remember, firstly that the South Asian community is not homogenous. As with any immigrant population, South Asians face unique challenges. According to a needs assessment survey conducted by SAALT among South Asians in Washington DC, many in the South Asian community in the area have reported access to health care, job trainings, and legal services as priority needs.
The assessment also shows that post-9/11 discrimination continues to be a concern in public and private spheres. There is a significant working-class population of South Asians in this country, who work as taxicab drivers, domestic workers, and restaurant workers, etc.
It is therefore crucial to ensure that the measurement of success for one part of the community does not mask ongoing challenges that many South Asians continue to face.
© Copyright IBTimes 2023. All rights reserved.