South China Sea: China Blocks Philippine Patrols, And Duterte Trashes Ruling That Favored Manila
KEY POINTS
The Philippines fended off Chinese ships in waters near Sabina Shoal
Despite the tensions, Duterte continues to keep his friendly stance
Chinese foreign ministry protested the G7 nations' statement against it
The Philippines seemed determined to take on its giant neighbor across the South China Sea as it condemned China's act of blocking coast guard patrols near Scarborough Shoal.
President Rodrigo Duterte's national security adviser, Hermogenes Esperon, said on Tuesday night that the Chinese Coast Guard conducted "shadowing, blocking, dangerous maneuvers and radio challenges" to two Philippine Coast Guard vessels near the shoal late last month.
"We condemn in the strongest terms the ... maneuvers, and radio challenges conducted by the Chinese Coast Guard against PCG vessels BRP Gabriela Silang and BRP Sindangan, during legitimate law enforcement patrols and maritime exercises while in the vicinity of Bajo de Masinloc on 24-25 April 2021," Esperon was quoted by The South China Morning Post.
The Philippine Coast Guard vessels were on their way to the area ""to enforce our fisheries laws and protect our fishermen" as part of the rotational patrols of Scarborough Shoal.
Bajo de Masinloc, the Philippine name for Scarborough Shoal, is a bone of contention between the countries. The Philippines lost Scarborough Shoal to China after a controversial standoff in 2012.
Philippines had also recently fended off Chinese "maritime militia" ships in the waters near Sabina Shoal, an atoll in the Spratly Islands near Scarborough Shoal, the report added. According to Esperon, seven Chinese vessels "nested or in stationary liner formation" were seen near the Sabina Shoal on April 27. They were shooed away by the Philippine Coast Guard.
The Philippines had also snubbed China's annual summer fishing ban in the South China Sea, telling its fishermen to keep fishing in the country's territorial waters. The fishing moratorium imposed by China since 1999 runs from May 1 to Aug. 16 and covers areas of the South China Sea and other waters off China.
However, Duterte himself had been careful not to offend Beijing too much. In a televised interview Wednesday, Duterte had termed the 2016 international tribunal ruling, which favored the Philippines against China in the South China Sea issue, as "just paper" fit for the wastebasket.
"That paper, in reality among nations, is just paper. It's nothing… In street talk, I will tell you to give it to me, and I will tell you it's just paper. I'll throw it into the wastebasket," he said in his weekly televised address meant to deal with the Covid-19 pandemic.
His statement is aimed at mending relations with China, which currently meets the nation's vaccine needs.
Meanwhile, Beijing denounced the G7s statement against it on South China Sea. The foreign ministers from the Group of Seven had come out against China on issues concerning Hong Kong, human rights violations in Xinjiang and military build-up in the South China Sea.
"Attempts to disregard the basic norms of international relations and to create various excuses to interfere in China's internal affairs, undermine China's sovereignty, and smear China's image will never succeed," said foreign ministry spokesperson Wang Wenbin.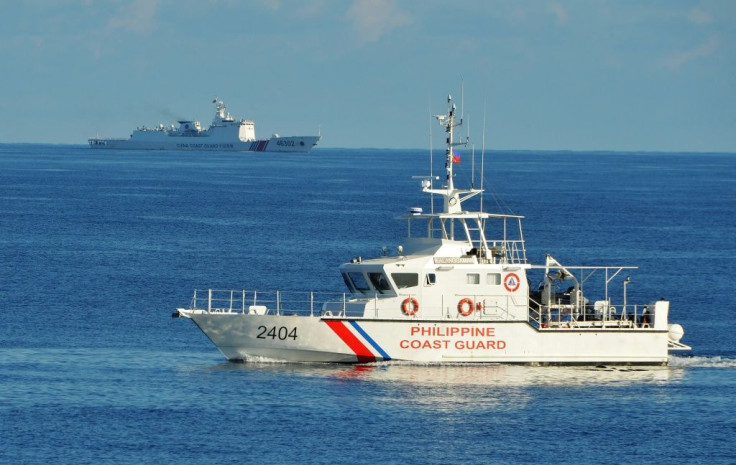 © Copyright IBTimes 2023. All rights reserved.