South China Sea Conflict 2017: Australia Warned To Stay Away From Disputed Territory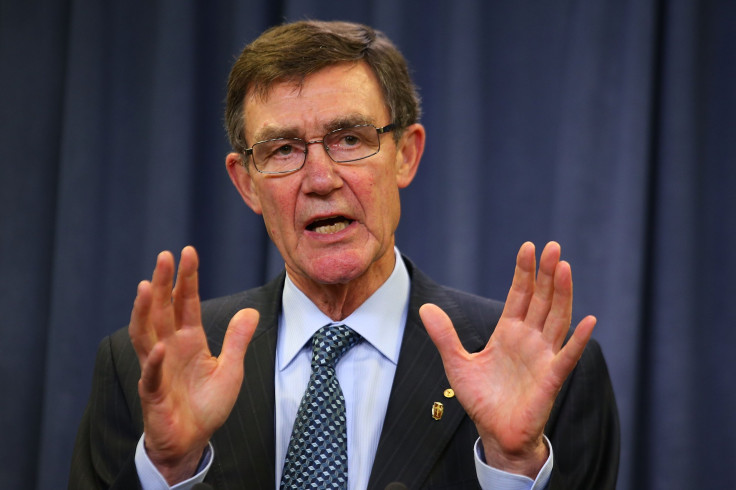 A retired Australian defense general has warned officials to avoid freedom of navigation operations close to Chinese artificial islands in the South China Sea. Former Chief of Air Force and then Defense Force Angus Houston said that Australia should gear its focus on diplomacy and avoid any potential conflict, The Sydney Morning Herald reported Tuesday.
China has been in the process of constructing buildings on artificial islands throughout the South China Sea that will aid in lodging long-range, surface-to-air missiles, prompting questions on how the U.S. and other nations will react, according to Reuters. Freedom of navigation allows vessels to navigate through one or two states as per international law.
"We may be able to... convince our Chinese friends, with the assistance of all the other players in the region who have the same concern as we do, that they do not militarize those artificial islands," Houston said. "I think any militarization of those islands is deeply destabilizing to the region."
President Donald Trump and U.S. Secretary of State Rex Tillerson have previously cited their strong opinions about China and the South China Sea, with Tillerson stating during his confirmation hearing that "building islands and then putting military assets on those islands is akin to Russia's taking of Crimea. Its taking of territory that others lay claim to."
He added: "We're going to have to send China a clear signal that first, the island-building stops, and second, your access to those islands also not going to be allowed."
The South China Sea has been seen as valuable to several nations because of its location – it acts as an important shipping route and holds the possibility of containing natural resources with potential worth. China has claimed the biggest fraction of the territory but the Philippines, Malaysia, Taiwan, Brunei and Vietnam have all made their claims, as well.
© Copyright IBTimes 2023. All rights reserved.