South China Sea Conflict: China Completes Training Drills In Disputed Waters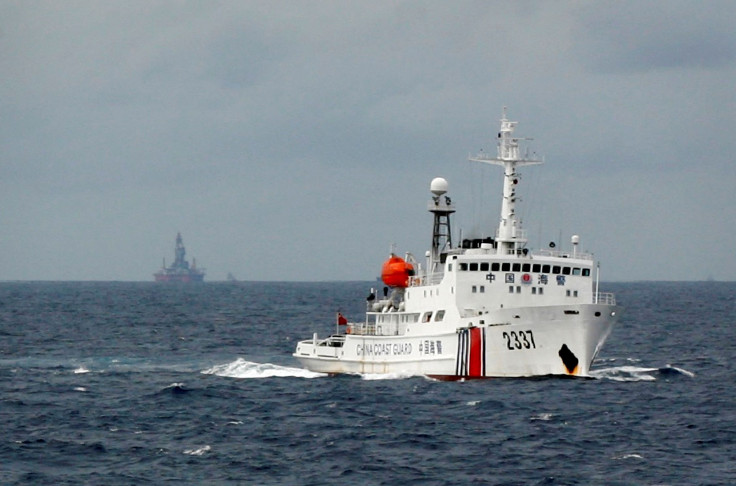 Chinese warships completed week-long training drills in the South China Sea Friday amid an ongoing territorial dispute, according to reports. This comes after the U.S. announced it plans to conduct naval patrols in the contested waters, angering Beijing.
Three Chinese warships that included a destroyer started the exercises last Friday. The drills are reported to have included sudden attack exercises and were carried out in poor sea conditions.
The drills were "without an arranged script" and "as close as possible to real combat," military affairs expert Yin Zhuo reportedly said.
China has been accused of growing aggression and laying claims to almost all of South China Sea, from where about $5 trillion worth of maritime trade passes every year. The country has been reportedly building runways and ports on islands in the South China Sea to further its claim over the region. However, Beijing has defended its actions, saying it does not intend to start a conflict and that its operations will actually add to the safety of the region. It has also blamed the U.S. for increasing tension in the region.
On Wednesday, China warned the U.S. against carrying out patrols in the South China Sea. The country's foreign ministry spokesman Geng Shuang reportedly said that Washington or any other country should not flare up tensions in the contested area.
"We urge the U.S. not to take any actions that challenge China's sovereignty and security," Geng said.
Last month, the then Trump's secretary of state pick Rex Tillerson said that Beijing should be barred from islands in the South China Sea region.
"We're going to have to send China a clear signal that, first, the island-building stops and, second, your access to those islands also is not going to be allowed," he said. "The failure of a response has allowed them just to keep pushing the envelope on this. The way we've got to deal with this is we've got to show back up in the region with our traditional allies in Southeast Asia," Tillerson said.
© Copyright IBTimes 2022. All rights reserved.
FOLLOW MORE IBT NEWS ON THE BELOW CHANNELS