South China Sea Controversy: Chinese Military Aircraft Likely To Take Off From Spratly Islands In First Half Of 2016, Ex-Army Official Says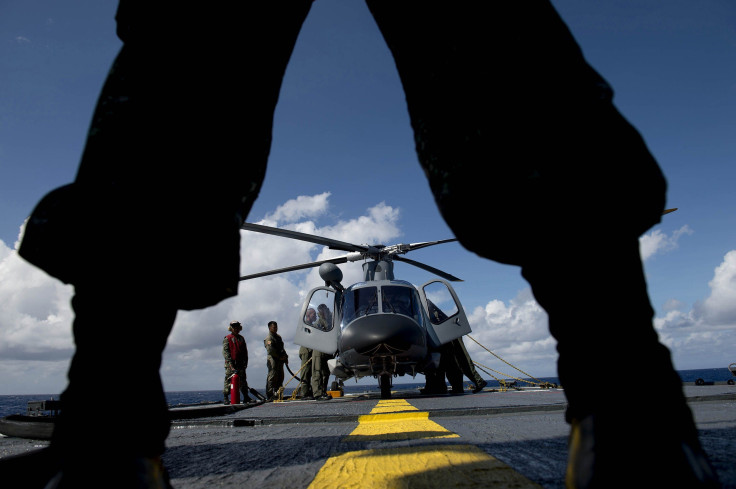 The Chinese military will soon use a new airport in a disputed part of South China Sea's Spratly Islands to perform test flights, a retired major general in the country's People's Liberation Army told the South China Morning Post Friday. China angered Japan, Vietnam and the United States Saturday by landing a plane on the airport Fiery Cross Reef, known as Yongshu Reef in the country.
Retired major general Xu Guangyu told the newspaper that the Chinese military will patrol the South China Sea using the airport, which will mainly serve civilian purposes, such as rescue work and transport of goods. "Military aircraft will take off from there sooner or later. Very likely within the first half of the year," Xu said, noting that civil flight tests on the runway meant it was qualified for military use.
According to Xu, the runway — nearly 2-miles long — is convenient for fighter planes, bomb carriers, scout planes and helicopters, the daily reported. "Airports in the centre of the South China Sea, such as on the Fiery Cross Reef and Mischief Reef, will be beneficial to security in the South China Sea," Xu told the newspaper.
Late in December 2015, Chinese defense ministry spokesperson Yang Yujun said that the military was building a second aircraft carrier. The aircraft carrier will be a 50,000-ton ship capable of holding the military's J-15 fighter jets, Yang said. The first aircraft carrier was commissioned from a former Russian vessel in 2012.
Beijing has been expanding its claim in the South China Sea and has built three runways on the Spratly archipelago. The civilian aircraft landing last Saturday was the first one on Fiery Cross Reef. Vietnam protested the landing and the Philippines also said it would. Both countries have overlapping claims with China.
The South China Sea region has been long disputed, with Brunei, China, Malaysia, the Philippines, Taiwan and Vietnam laying claim to various areas. China has claimed a large portion of the sea, which accounts for an important economic maritime area. However, China has repeatedly defended its actions, saying it does not have any intentions of starting a conflict and that aircraft facilities will maintain safety in the region.
© Copyright IBTimes 2022. All rights reserved.
FOLLOW MORE IBT NEWS ON THE BELOW CHANNELS