South China Sea Update: Chinese Military Building Second Aircraft Carrier Amid Spratly Island Controversy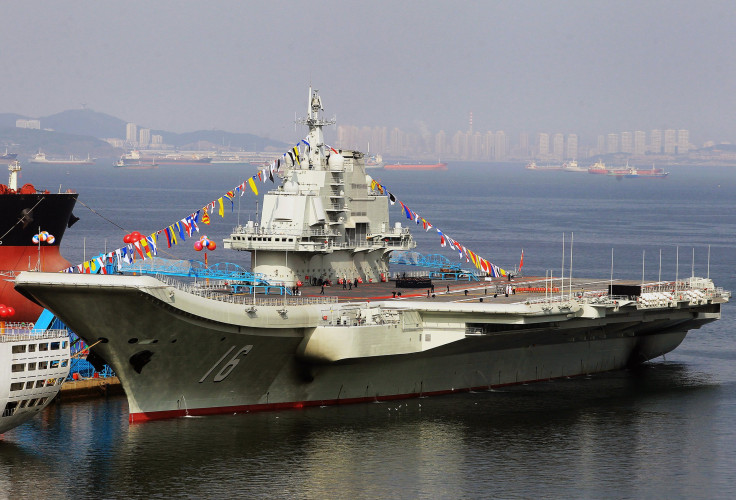 Chinese officials confirmed Thursday the military is building a second aircraft carrier as part of its expanded military effort in the South China Sea, Financial Times reported. An ongoing land dispute with neighboring countries over islands in the South China Sea has been building this year and raised tensions with regional allies.
The aircraft carrier will be a 50,000-ton ship capable of holding the People's Liberation Army's J-15 fighter jets, Chinese defense ministry spokesperson Yang Yujun said. The ship will be China's second aircraft carrier, with the first having been commissioned from a former Russian vessel in 2012.
The conflict in the South China Sea centers on a group of islands known as the Spratly Islands. Though small and relatively uninhabited, the islands are also unexplored and could contain precious natural resources. They also sit in the middle of several lucrative trade routes, making them a commodity.
Multiple nations, including the Philippines, Vietnam, Malaysia and Brunei have made land claims over parts of the island chain. China has made the largest claim of any country and has looked to build up its bid secretly by constructing artificial islands nearby. The Chinese military already has completed multiple airstrips wide enough for military grade aircraft in the region.
Tensions in the South China Sea have increased this year. The U.S. conducted several sail-by operations in the fall in regions the White House said were in international waters and China said were part of its sovereign territory. "[China] continues to pursue an indigenous aircraft carrier program and could build multiple aircraft carriers over the next 15 years," the Pentagon wrote in its annual report, published earlier this year.
© Copyright IBTimes 2023. All rights reserved.