South China Sea Dispute Update: Australia Will Not Stop Surveillance Flights Over Contested Chinese Islands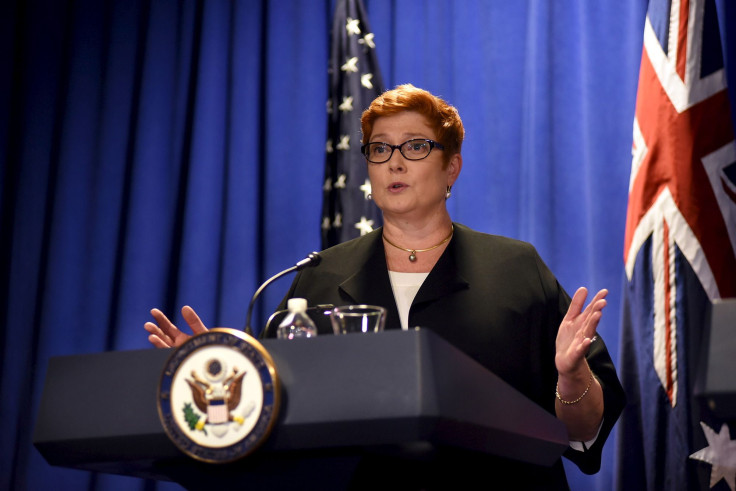 Tensions are already high in the South China Sea region with China conducting live fire drills and the U.S. saying a naval patrol can be expected in 2016. Australia added to the pressure Thursday by declaring that it would not stop its surveillance flights over disputed islands in the region.
"Maritime surveillance and air surveillance are very important to the job that the ADF [Australian Defense Force] does in maintaining regional stability and security," said Defense Minister Marise Payne, SBS Australia reported. "We always navigate in a very constructive way in the region."
Australia conducted patrols over the disputed Spratly Islands from late November to early December, Reuters reported. When Australia's surveillance flights were reported earlier this week, China's foreign ministry spokesperson responded by saying navigation in the region should not be an issue.
"We hope other countries, especially those outside the region, will watch their words and actions, rather than bringing up troubles and deliberately complicating the situation in the South China Sea," said Hong Lei, the spokesperson. "Some countries intentionally play up tension in the region so as to create disturbance and poke their noses into the South China Sea affairs. The Chinese side is firmly opposed to that."
Lei said Thursday he had no additional remarks to add to his previous statement.
China lays claim to large portions of the South China Sea that serves as a key maritime trading route through which an estimated $5 trillion worth of goods flow every year. Beijing has built man-made islands in the Spratly Island chain. One of the islands features an airstrip.
The U.S. sent the USS Lassen within 12 nautical miles of waters claimed by China in late October greatly angering Beijing. A similar drill is likely to take place in 2016, an official said. Brunei, Malaysia, Vietnam, the Philippines and Taiwan have all laid claim to various parts of the South China Sea.
© Copyright IBTimes 2023. All rights reserved.