South China Sea Tensions: US Says It Will Back Philippines If War Breaks Out
KEY POINTS
U.S. urged China to abide by international law and cease its provocative behavior
Manila also hailed the Hague ruling, saying it cannot be denied by anyone
The previous Duterte administration shelved the ruling to get Beijing on its side
The U.S. has reiterated its support to the Philippines, stating it will back Manila in the event of an armed conflict in the South China Sea.
Washington's statement came on the sixth anniversary of the significant Hague ruling, which rejected China's nine-dash claim over the South China Sea in favor of the Philippines, according to Philstar.
"We also reaffirm that an armed attack on Philippine armed forces, public vessels, or aircraft in the South China Sea would invoke the U.S. mutual defense commitments under Article IV of the 1951 U.S.-Philippines Mutual Defense Treaty," U.S. Secretary of State Antony Blinken said in a press statement.
The tribunal, constituted under the 1982 Law of the Sea Convention, delivered a unanimous decision, which is final and binding on the Philippines and the People's Republic Of China (PRC), Blinken said. The tribunal "firmly rejected the PRC's expansive South China Sea maritime claims as having no basis in international law," he added.
"We call again on the PRC to abide by its obligations under international law and cease its provocative behavior. We will continue to work with allies and partners, as well as regional institutions like ASEAN, to protect and preserve the rules-based order," Blinken said.
Meanwhile, Philippines, which recently saw a change in governance, hailed the tribunal ruling, maintaining that the "feat is final and could no longer be denied by anyone."
Paying tributes to Manila's win, a statement was issued by Foreign Affairs Secretary Enrique Manalo saying, "These findings are no longer within the reach of denial and rebuttal, and are conclusive as they are indisputable. The Award is final. We firmly reject attempts to undermine it; nay, even erase it from law, history and our collective memories."
He said the Hague ruling and the United Nations Convention on the Law of the Sea (UNCLOS) were "the twin anchors of the Philippines' policy and actions on the West Philippine Sea."
The government stance on the ruling comes as a deviation from the earlier Duterte administration, which shelved the ruling to get Beijing on its side. However, this did not help as incurions continued from the Chinese side.
Last month, Manila had protested against the "provocative Chinese" actions in the South China Sea, wherein China blocked Filipino resupply missions to Ayungin Shoal (Second Thomas Shoal) and sent 200 of its militia vessels to the reef within the country's waters.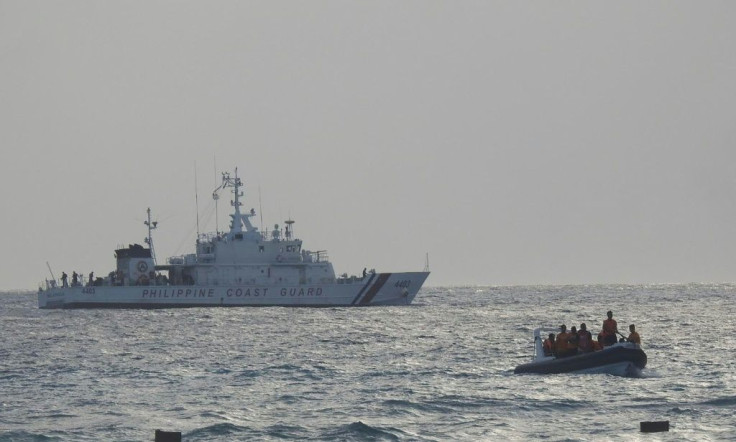 © Copyright IBTimes 2023. All rights reserved.