South Korea Conducts Anti-Terrorism Inspection Of Key Facilities Amid Concerns Over Potential North Korea Attack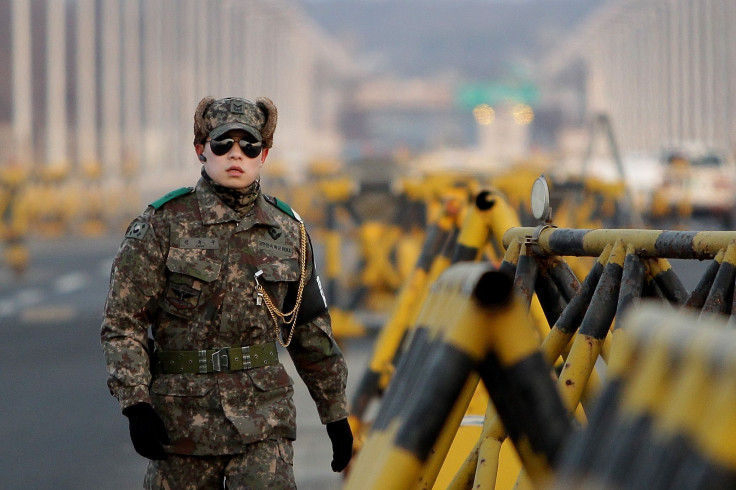 South Korea began a three-day inspection of its key facilities Wednesday to check the readiness in case of any North Korean terrorist attack, the military said, according to South Korea's Yonhap News Agency. Tensions between the two Koreas have escalated since North Korea's nuclear test in January and its long-range rocket launch earlier last month.
The inspections are being carried out at public facilities, including airports and harbors, the military said. The move comes as Seoul's government has repeatedly warned of possible threat from Pyongyang.
Seoul's Joint Chiefs of Staff (JCS) reportedly said that the public safety ministry and six other government agencies, the police and the National Intelligence Service will assist the military in the inspection, which will run through Friday.
"With the latest inspection, the military plans to conduct joint checkups and anti-terrorism exercises on a regular basis in the future," a JCS official said, according to Yonhap.
Pyongyang's recent activities, which included an alleged H-bomb test, have been slammed by South Korea and the United States as grave violations of U.N. Security Council resolutions. South Korea also suspended operations at the jointly run Kaesong industrial park in the North, following the latter's provocative actions.
© Copyright IBTimes 2023. All rights reserved.