South Korea?s Ailing Economy: Market Players Call For Stimulus Measures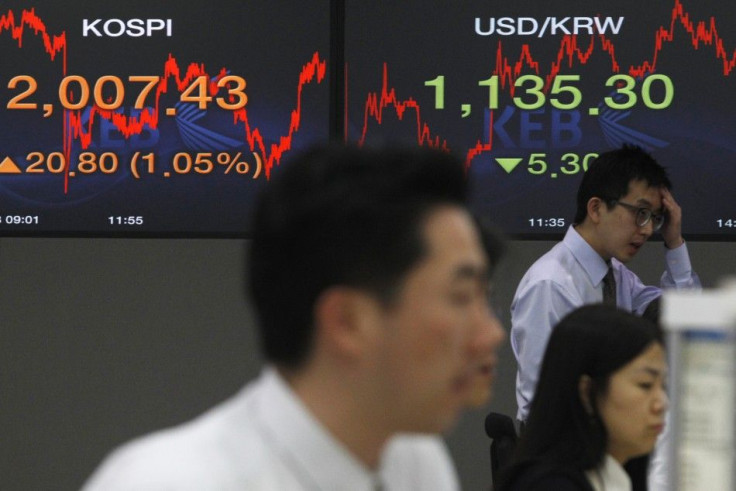 The Bank of Korea (BoK) Thursday announced its decision to hold the policy rate at 3 percent, and the market participants feel that stimulus measures are urgently needed to reinvigorate the country's weakening economy.
Given that both local and global conditions have been weak over the past few months and because South Korea's headline consumer price inflation fell to 1.2 percent in August, which is the 12-year low and below the central bank's 2-4 percent target range, market players had been expecting a cut in the interest rate.
Though the central bank has decided to hold the policy rate, it believes that the global growth will continue to disappoint. The central bank has noted that the growth in the U.S. has lost momentum and that the euro zone economy is contracting, with weaker exports in the major economies in turn bringing a slower growth in the emerging Asian economy this year.
Analysts sense that despite the European Central Bank's latest policy measures, the euro zone crisis is likely to escalate once more.
Though the U.S. Fed launched a third round of quantitative easing this week, there is the understanding that the QE3 will have only a small impact on growth. Led by prolonged weakness in the euro zone, the global growth is expected to remain subdued not just for the remainder of 2012 but also in 2013.
According to the revised data by the BoK earlier this month, the country's economic growth slowed down to 0.3 percent in the second quarter this year compared to previous three months. The preliminary reading in July showed that South Korea's gross domestic product was up 0.4 percent in the second quarter of 2012. In the first quarter, the economy expanded 0.9 percent.
Last week, the BoK reported that South Korean manufacturing BSI Index for September was at 75. A reading below 100 is an indication that the number of firms that see business conditions deteriorating is more than that of those that see an improvement. Also according to data released last month by the National Statistical Office, the industrial production in South Korea saw a decline of 1.6 percent in July, down from 0.6 percent decrease in June.
In July, the central bank cut the base rate by 25 basis points to 3 percent. With South Korea's economy continuing to slow down, investors feel that the BoK will be under pressure to announce more monetary easing measures, including a further cut in the interest rate this year.
© Copyright IBTimes 2022. All rights reserved.
FOLLOW MORE IBT NEWS ON THE BELOW CHANNELS