South Korea?s Inflation, Exports Drop As Country Overspends Budget Allocation In Q1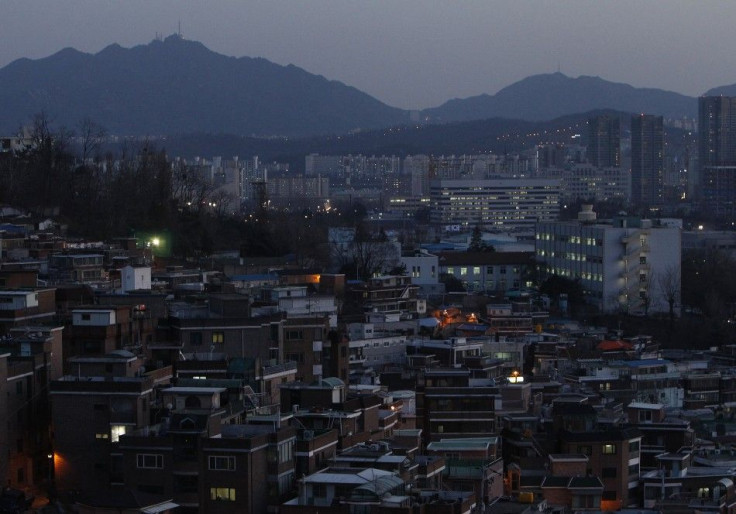 South Korea's inflation declined to a 21-month low as the exports declined for the second consecutive month in April.
The country's inflation stood at 2 percent range for the last two months and the core inflation, which excludes volatile oil and food costs, grew 1.8 percent from a year earlier, and also decelerated from a 1.9 percent increase for the previous month, South Korean news agency Yonhap reported.
The national statistics report attributed the stagnant inflation rate to a fall in service charges in certain sections like insurance premium.
The modest price gain tallied for last month can be attributed to contractions in various service charges that include insurance premiums for cars and childcare outlays, as well as telecommunication-related fees, the statistical office said, according to Yonhap.
However, the report indicates that prices of farm products have gone up by 10.7 percent vis-a-vis a year earlier. The refined petroleum rates too have gone up by 6.5 percent keeping in line with the global crude oil rates.
Borrowing costs remained same for the 10th consecutive month as the Bank of Korea cut its growth forecast for the year, Bloomberg reported.
Seoul's oversea shipments dropped 4.7 percent this year as exports in March declined by 1.4 percent. Country's imports dipped 0.2 percent to $44.11 billion, according to a government monthly report.
Exports this year may fall short of the $595 billion that we projected in January. China is slowing at a pace faster than expected, which is the biggest concern. Europe is also a major drag, said Han Jin Hyun, deputy trade minister, Bloomberg reported.
Meanwhile, South Korea has crossed its budget spending target in the first quarter as it spent a 32.3 percent of its 276.8 trillion won (US$245.3 billion) budget in the first quarter, Yonhap reported.
The spending was 2.3 percent higher than what had been planned previously for the first quarter.
The spending target was overachieved as the government spent substantial resources in key areas like job creation and welfare programs to set aside the sluggish global economic growth.
© Copyright IBTimes 2023. All rights reserved.