South Korea's Manufacturing Activity Contracts At Slower Rate In October: HSBC PMI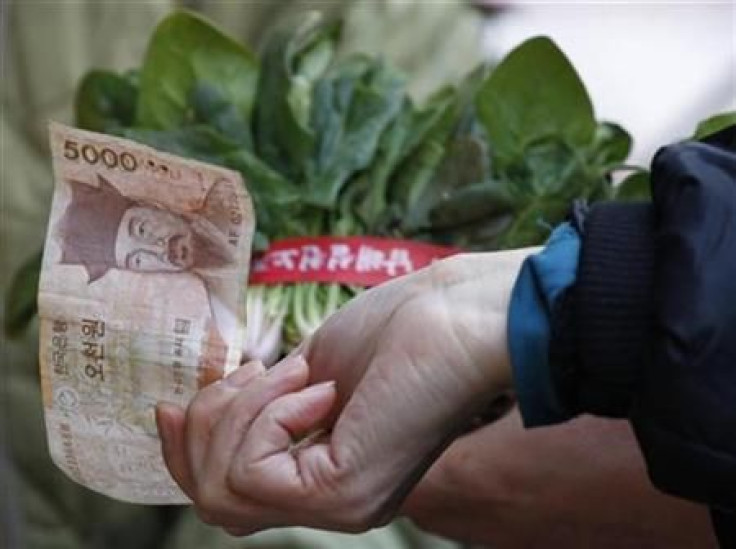 South Korea's manufacturing activity contracted at a slower rate in October compared to that in the previous month, indicating that the country's economy is showing the signs of recovery.
The HSBC Purchasing Managers Index (PMI) released Thursday rose to 47.4 in October compared to 45.7 in September. However, since the PMI is below 50, it indicates that the manufacturing is declining.
"Production volumes were down for a fifth successive month in October and, despite easing, the rate of contraction was again marked. Panelists principally blamed lower new order volumes for the reduction in output, with a difficult economic environment reportedly weighing on client demand and sentiment," Markit, a global financial information services company, said in a note.
The decrease in the rate of contraction is giving hope to market participants that the demand will improve in the coming months, which will in turn result in increase in the output.
"Manufacturing conditions in Korea are showing signs of stabilization. But the recovery remains fragile. Upward momentum is driven by expectations of higher demand over the coming months, keeping the industry vulnerable to external shocks. That said, provided recent stimulus filter through meaningfully across Korea and its key overseas markets, conditions in Korea's all important manufacturing sector may return to expansionary territory by year-end," Ronald Man, an economist at HSBC in Asia, said.
According to the data released Thursday by the Korea National Statistical Office, the country's trade surplus rose to $3. 8 billion in October up from $3.1 billion in September as a result of rise in exports. There was 1.2 percent rise in exports to $47.16 billion in October compared to the same month last year, up from 2 percent fall in September to $45.57 billion.
Meanwhile, the data released by the Bank of Korea Thursday showed that consumer prices in South Korea rose to 2.1 percent in October compared to that in the same month last year, up from 2 percent in September. Since the inflation is below the central bank's 3.0 percent target limit, there should be room for further policy loosening. Earlier last month, the central bank cut its policy rate by 25 basis points to 2.75 percent in an attempt to rejuvenate the economic growth momentum.
According to the data released earlier this week by the Korea National Statistical Office, industrial production rose 0.8 percent in September up from a 0.9 percent decrease in August on a seasonally adjusted basis, indicating that there is hope that the country's economy is reviving in spite of the soft global demand.
© Copyright IBTimes 2023. All rights reserved.