South Sudan Focus Of US President Barack Obama's Ethiopia Trip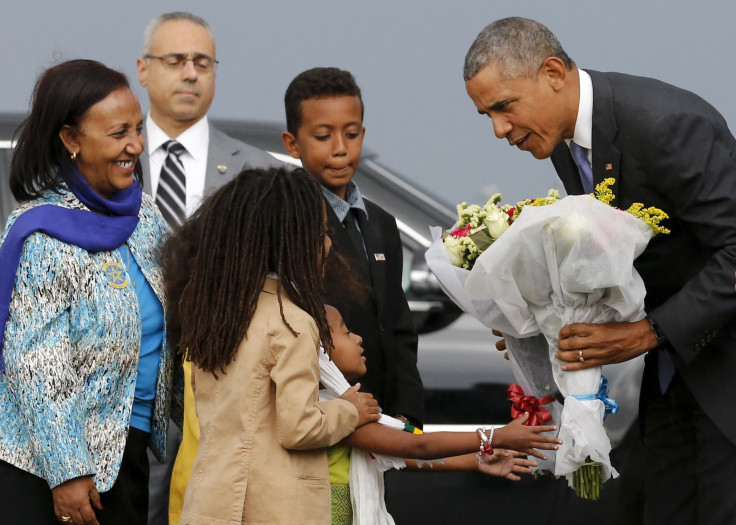 U.S. President Barack Obama plans to focus on South Sudan and terrorism concerns in talks with Ethiopian and other African leaders Monday. The president arrived in Addis Ababa Sunday, after concluding a trip to Kenya that saw adoring crowds gather at each of his events.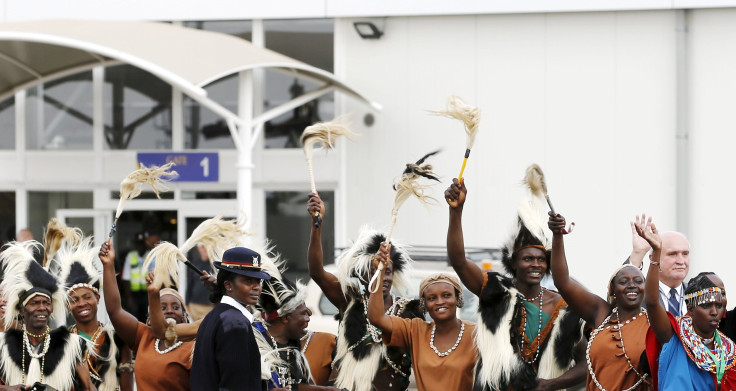 Obama is to meet with regional leaders, including representatives of Kenya and Uganda, amid efforts by African Union negotiators to present a final offer to South Sudan's warring factions before an Aug. 17 deadline. Peace talks resumed last week to end the fighting between the government and armed rebels, the Sudan Tribune reported.
Ethiopia has been leading the talks and laid the groundwork for Obama's participation. However, a senior administration official said Washington is not expecting any breakthrough at Monday's meeting or by the Aug. 17 deadline, making it likely the U.S. will increase sanctions.
"I don't think anybody should have high expectations that this is going to yield a breakthrough," the official said. "The parties have shown themselves to be utterly indifferent to their country and their people, and that is a hard thing to rectify."
The result is a worsening humanitarian situation.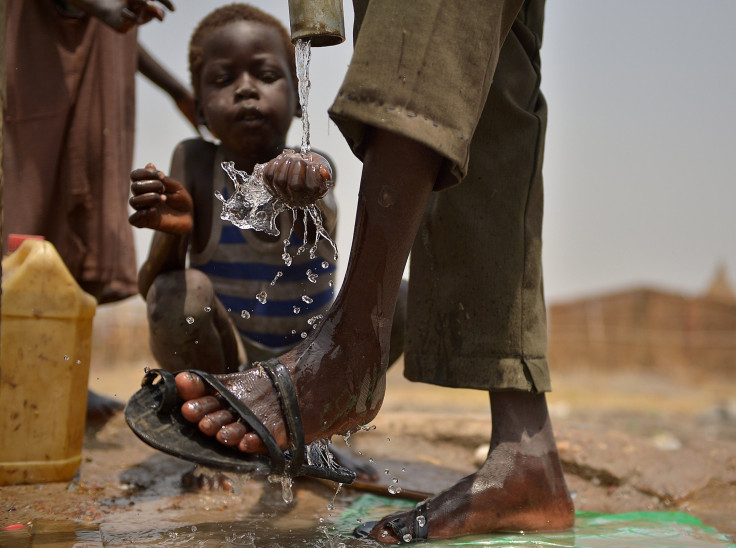 "Both parties are part of the problem, and this is not an opportunity for them to have a bunch of air time. They've had many, many opportunities with the regional leaders," the official said, adding they will face "sustained and concerted pressure" without a resolution.
The U.S. is expected to push for a transitional government and increased sanctions to pressure both sides. Among the options under consideration is an arms embargo, "but the thing is we have to find tools that affect the two parties equally, and the arms embargo is more one-sided than two-sided," the official said.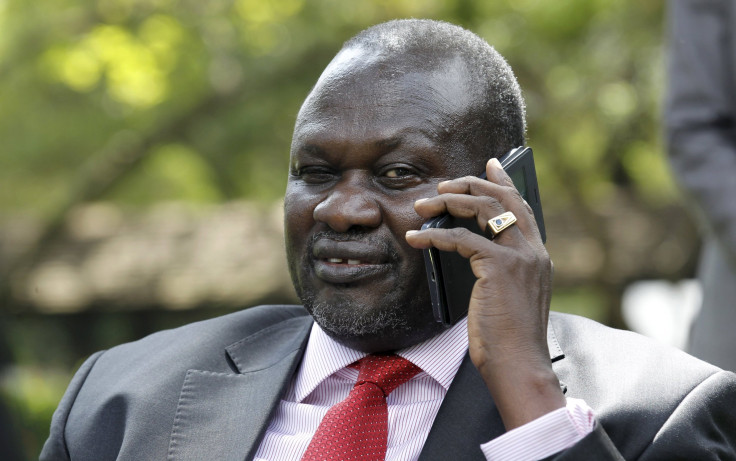 On the wider issue of terrorism, the White House is expected to announce some security resources for the region Monday.
Obama arrived Sunday evening amid a light rain. He was greeted by two young girls holding bouquets of flowers as a song with the words "Barack Obama, Barack Obama" played repeatedly. Streets were largely empty, but there were people watching the presidential motorcade as it made its way to the U.S. Embassy. Many bore umbrellas and wore rain ponchos, over T-shirts featuring his White House picture and reading "Welcome President Obama." Images of Obama were posted along the motorcade route, and some people held signs welcoming the president or waved American flags.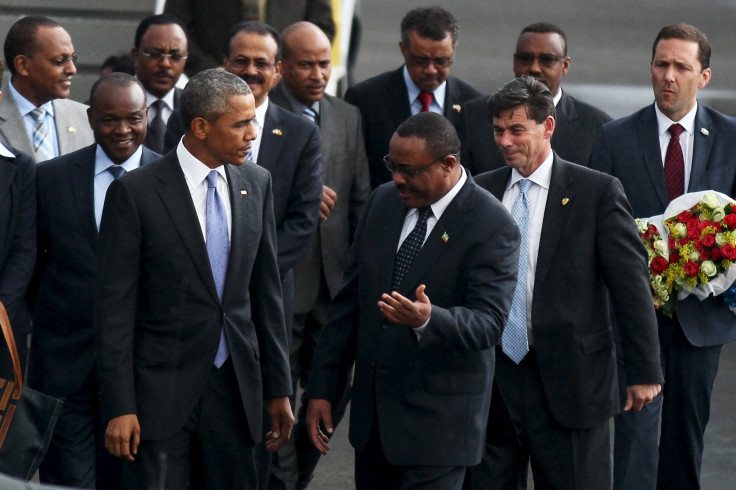 Obama's schedule Monday includes a meeting with Prime Minister Hailemariam Desalegn at the National Palace, followed by a meeting with President Mulatu Teshome. Also scheduled is a joint press conference with Desalegn and a state dinner.
© Copyright IBTimes 2023. All rights reserved.
FOLLOW MORE IBT NEWS ON THE BELOW CHANNELS