Space Force Preparing For NASA Astronaut Rescue Missions Through Special Unit
KEY POINTS
Space Force has a special unit established to rescue NASA astronauts
Det 3's first deployment since 2011 will be for the Demo 2 mission
SpaceX's Crew Dragon launch will take place this month
As NASA and SpaceX get ready for the latter's first commercial crewed flight to the International Space Station (ISS), the U.S. Space Force is also making its own set of preparations. The military branch is currently prepping its special unit that's responsible for rescuing NASA's astronauts during emergencies.
SpaceX's upcoming mission for NASA is known as Demo 2. It will serve as the first test crewed flight of SpaceX's Crew Dragon spacecraft to the ISS.
In preparation for the mission, the U.S. Space Force has revamped a special division that was established to carry out astronaut rescues. The unit, known as the 45th Operations Group Detachment 3 or Det 3, has been operating since the time of NASA Apollo space missions.
Det 3 hasn't been deployed since 2011 after NASA's Space Shuttle missions stopped. Its first deployment since its hiatus will be for the Demo 2 mission. Currently, Det 3 has about 30 members at is facility at the Patrick Air Force Base in Florida. The U.S. Space Force aims to increase this number to 150.
The division is made up of experienced pilots, rescue divers and medical and communication experts. Through their specialized training, members of Det 3 will be able to carry out rescue operations on land or at sea.
According to an official of the unit, Det 3 is prepared to spring into action if an emergency occurs during launch procedures. Aside from SpaceX, the unit will also be deployed during the launch events of NASA's other commercial spaceflight partners such as Boeing.
"Det 3 been working on tactics, techniques and procedures for the last five years to be ready to support SpaceX Crew Dragon and Boeing as well," Brigadier General Doug Schiess, commander of Det 3, told SpaceNews.
SpaceX's first crewed flight to the ISS is scheduled to take place on Wednesday (May 27). The launch will be carried out at NASA's Kennedy Space Center in Florida.
For the upcoming mission, NASA astronauts Douglas Hurley and Robert Behnken will travel to the ISS through SpaceX's Crew Dragon spacecraft. Demo 2 will serve as a test flight that will demonstrate SpaceX's ability to transport crew members to the ISS.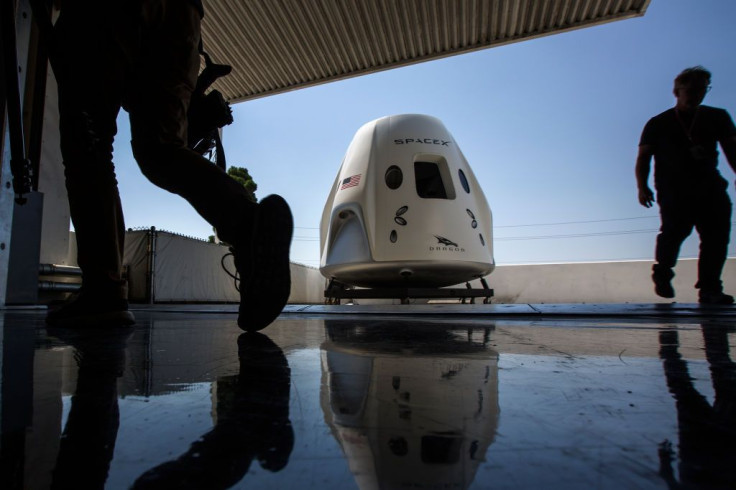 © Copyright IBTimes 2023. All rights reserved.
FOLLOW MORE IBT NEWS ON THE BELOW CHANNELS