Space Hotel Conceptualized By Former Nazi Scientist To Operate In 2025
A space hotel conceptualized by former Nazi scientist Wernher von Braun is expected to be fully operational and ready to accept guests by 2025. According to the designer of the hotel, it will have its own artificial gravity.
The hotel, dubbed as the Von Braun Space Station, is currently being built by the Gateway Foundation. As its name suggests, the concept behind the space hotel came from von Braun, Dezeen reported.
During World War II, von Braun worked under Nazi Germany's rocket development program. He served as one of the key figures in designing and developing Germany's V-2 rocket. Shortly after the war ended, von Braun and thousands of other German scientists, technicians and engineers were secretly relocated to the U.S. to work in various military and government agencies.
Von Braun was assigned to work at NASA where he became the director of the Marshall Space Flight Center. He helped develop the agency's Saturn V rocket, which was widely used in NASA's Apollo program.
Following von Braun's designs, the Gateway Foundation conceptualized a space hotel that looks like a rotating wheel. According to Von Braun Space Station's designer Tim Alatorre, the entire facility will have a diameter of 190 meters and will be surrounded by 24 modules that will serve as rooms and other support functions.
Alatorre noted that the Gateway Foundation's space hotel will feature the same technology currently being used by the International Space Station. Unlike the latter, however, the former will have artificial gravity to ensure that guests will have a comfortable stay. The designer explained that the Von Braun Space Station will be able to create its own gravity by consistently rotating in space.
The various facilities of the space hotel and currently being built on Earth and will be assembled in space using drones and robotic equipment. The Gateway Foundation is targeting to make the Von Braun Space Station fully operational by 2025.
According to Alatorre, once the station is open to the public, traveling to space for vacations will become a common activity for most people.
"Eventually, going to space will just be another option people will pick for their vacation, just like going on a cruise, or going to Disney World," he told Dezeen.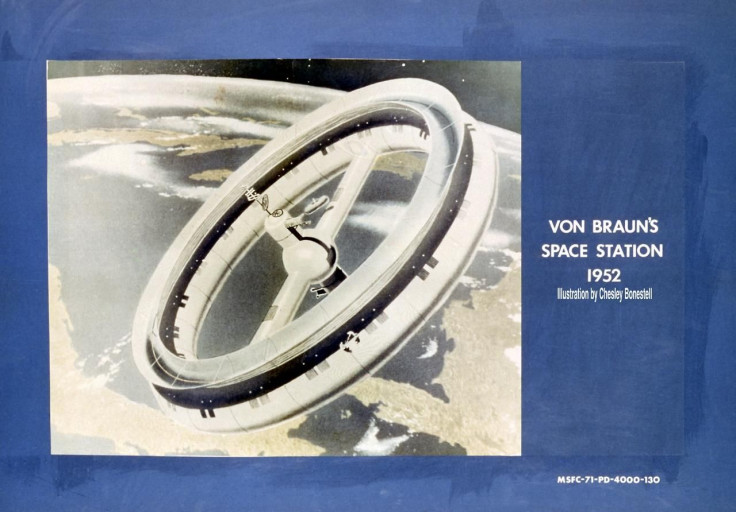 © Copyright IBTimes 2023. All rights reserved.