SpaceX Prepares To Launch Dragon, Falcon 9: Where To Watch Rocket Test Online, Live Streaming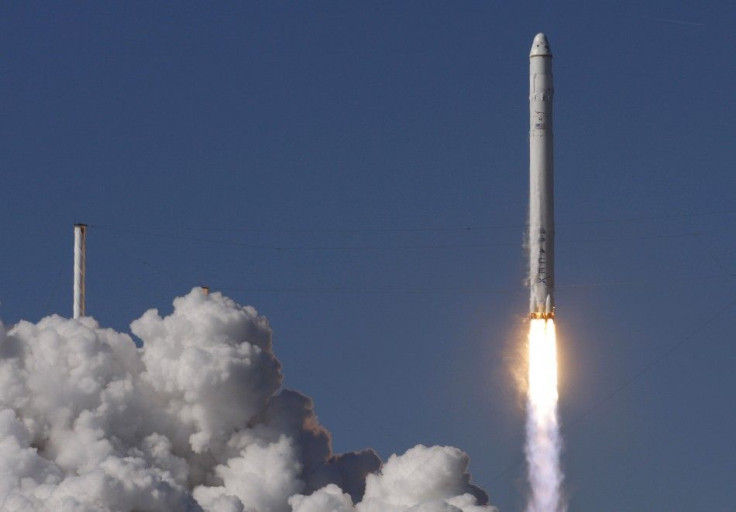 SpaceX is scheduled to launch the Dragon capsule into space on May 7. The unmanned capsule is meant to reach the International Space Station in order to deliver cargo; if successful, this will be the first privately sponsored vessel to dock on the orbiting space lab.
The launch has been plagued by several delays, and even this May 7 launch may be pushed back if today's rocket tests fail to pass muster.
The Dragon space capsule will be launched by the Falcon 9 rocket from Launch Pad 40 at Cape Canaveral. During today's preparations, engineers will run a static fire test. This involves running all nine engines of Falcon 9 at full thrust for two seconds. You can watch the event live streaming at the SpaceX website here. It is scheduled to begin broadcasting at 2:30 p.m. EST, and the engines should fire at exactly 3:00 p.m.
If all goes well, Falcon 9 will be considered ready to propel the Dragon Capsule into space.
As SpaceX explains on its website, the test will be followed by a thorough review of all data as engineers make final preparations for the upcoming launch, currently targeted for May 7. SpaceX plans to launch its Dragon spacecraft into low-Earth orbit atop a Falcon 9 rocket. During the mission, Dragon's sensors and flight systems will be subject to a series of tests to determine if the vehicle is ready to berth with the space station. If NASA decides Dragon is ready, the vehicle will attach to the station and astronauts will open Dragon's hatch and unload the cargo onboard.
SpaceX is a private company that hopes to pioneer U.S. space exploration now that NASA has shut down its shuttle program. Although NASA will be working on the Dragon capsule mission and is still involved in space exploration, this marks the beginning of a new era in space exploration. Russian, European and Japanese vessels have been responsible for cargo missions since NASA shut down its own program last year, but now private companies are picking up the reins to once again put the United States among the top players beyond Earth's atmosphere.
SpaceX, founded in California by CEO Elon Musk, has lofty goals. I think most people would agree that a future where we are a spacefaring civilization is inspiring and exciting compared with one where we are forever confined to Earth until some eventual extinction event. That's really why I started SpaceX, said Musk during an interview on 60 Minutes.
If today's rocket test is successful and no bugs are found in the Falcon 9 propulsion system, the planned launch on May 7 could mark a major milestone in the privatization of space travel.
There should be no doubt about our resolve, said Musk. We will get to the space station, whether it's on this mission or on a future one.
© Copyright IBTimes 2023. All rights reserved.