SpaceX Takes Falcon 9's New Landing Legs For A Walk In Third International Space Station Resupply Mission
SpaceX is getting ready for its third International Space Station resupply mission, and it will be the first chance for the company to try out the new landing legs that were installed on the Falcon 9 rocket. While the rocket will not land on the ground for this mission, it marks the first step for SpaceX to create a reusable rocket.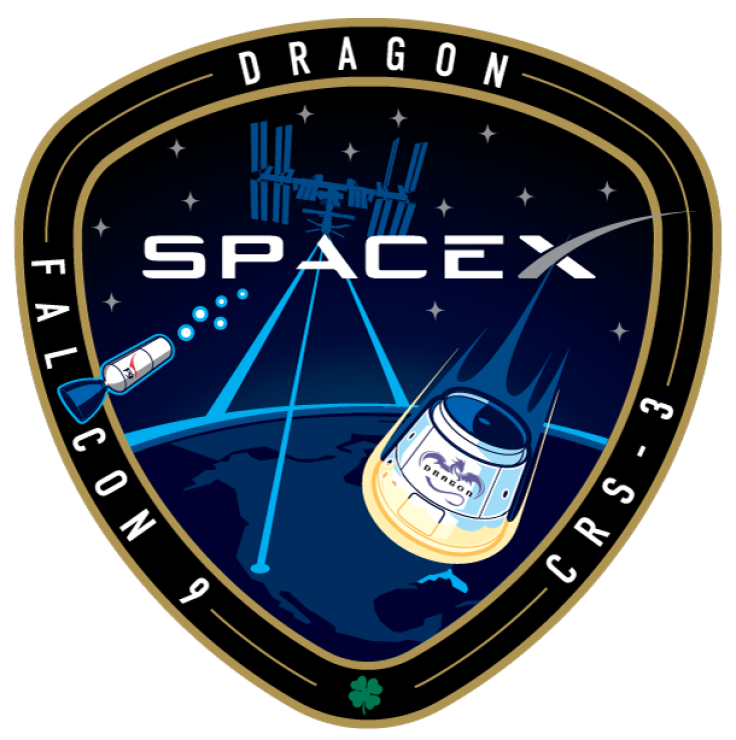 The landing legs are attached to the first stage of the rocket, and the four legs, measuring 60 feet in diameter, will be used for a "soft landing" into the ocean, reports NASA. Sitting atop of the Falcon 9 rocket will be the Dragon X space capsule, which will carry 4,600 pounds of supplies and scientific instruments to the space station.
On Twitter, Elon Musk discussed the landing legs that were mounted to the Falcon 9. He said the landing legs will be a test, but the ultimate goal will be the reuse of the rocket's first stage.
Over the weekend, SpaceX performed a successful static fire of the Falcon 9, a 2-second firing of the rocket's engines. The rocket's first stage has nine Merlin 1D engines that create 1.3 million pounds of thrust at sea level and are capable of delivering a 28,991-pound payload into low-Earth orbit or a 10,692-pound payload into geosynchronous transfer orbit.
According to SpaceX, the third Commercial Resupply Services, or SpaceX-3 cargo mission, will launch Sunday and arrive at the space station next Tuesday. The Dragon spacecraft will remain attached to the ISS for four weeks as the Expedition 39 crew unpacks the cargo. The crew will pack supplies and scientific instruments, weighing 3,578 pounds, into the capsule, which will return to Earth on April 17.
NASA's first weather forecast for Sunday sees a 70 percent chance for a "go" for launch at 4:41 a.m. EDT. The rocket will launch from the Launch Complex 40 at Cape Canaveral Air Force Station in Florida.
© Copyright IBTimes 2023. All rights reserved.