SpaceX, Founded By Elon Musk, Successfully Launches Its First Commercial Satellite Into Space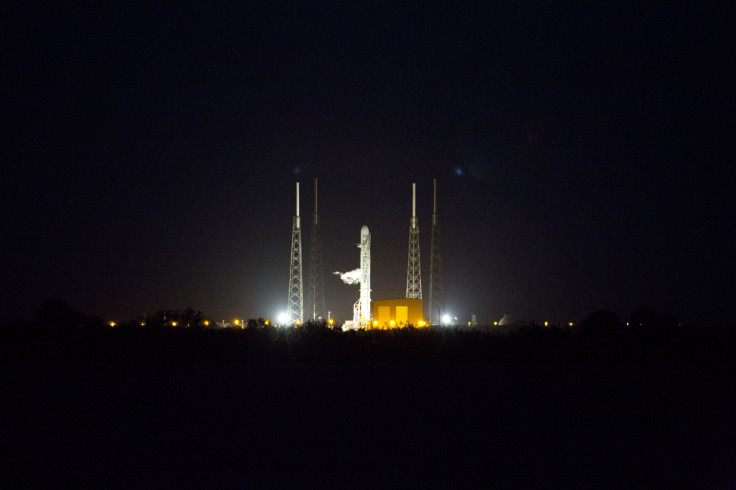 An unmanned rocket, developed by California-based Space Exploration Technologies Corp., or SpaceX, lifted off on Tuesday, successfully launching the company's first commercial satellite into space -- a feat considered by many as a major shake-up of a nearly $190 billion global industry, dominated by the U.S., Russia and Europe.
After two failed launch attempts due to technical glitches last week, the 22-story Falcon 9 rocket blasted off from Florida's Cape Canaveral Air Force Station at 5:41 p.m. EST. The rocket carried a 7,000-pound communications satellite called "SES-8," owned by Luxembourg-based SES S.A., the world's second-largest telecommunications satellite company, which operates a fleet of 54 geostationary satellites. Previously, SES satellites were launched mostly aboard Russian Proton and European Ariane rockets paying substantially more for the service than the $55 million the company paid SpaceX for this launch.
"The successful insertion of the SES-8 satellite confirms the upgraded Falcon 9 launch vehicle delivers to the industry's highest performance standards," Elon Musk, CEO of SpaceX, said in a statement after the launch. "We appreciate SES's early confidence in SpaceX and look forward to launching additional SES satellites in the years to come."
About 30 minutes after launch, the $100 million SES-8 was in an elliptical orbit more than 50,000 miles from Earth. The next step for the satellite is to maneuver itself down to a circular 22,369-mile high orbit to provide television, broadband and other communications services to customers in India, China, Vietnam and other Asian regions, Reuters reported.
According to SpaceX, Tuesday's launch marked the second of three certification flights needed to certify the Falcon 9 to fly missions for the U.S. Air Force under the Evolved Expendable Launch Vehicle program. When the Falcon 9 is certified, SpaceX will be eligible to compete for all National Security Space missions.
SpaceX claimed that the development of the original Falcon 9 cost less than $300 million, which is about half the amount the Pentagon spends to launch a single spy satellite on the Delta IV rocket that was initially developed by The Boeing Company (NYSE: BA), the Wall Street Journal reported.
"It's an extremely important satellite for us," Martin Halliwell, chief technology officer of SES, told reporters before the launch. "We know that as we go forward into these very significant growth markets that it's absolutely critical that we have a cost-effective and efficient way to get to orbit. That's really what SpaceX has brought us."
SpaceX now has a launch schedule of nearly four dozen missions through 2018 and 10 of these trips will be cargo deliveries to the International Space Station on behalf of NASA.
© Copyright IBTimes 2023. All rights reserved.